Private attorneys provide important civil legal services through LASNNY's PAI (Private Attorney Involvement) Program, which encourages and supports attorneys who offer pro bono services to needy people in Northeastern New York. Support for PAI volunteer attorneys includes client and case screening, CLE credits, free training, secondary professional liability insurance and reimbursement for out-of-pocket expenses.
List of Pro Bono Attorneys: 2017-18
Albany
Stanton F. Ackerman
Mara Afzali
Jennifer Albright
Courtney Alpert
Paula Barbaruolo
Lawrence Becker
Will Bergland
Justin Birzon
Joel Blau
Ira Bloom*
Leah Bojnowski
Michael J. Boxley F
rank Brennan
Michelle Browne***
Paul Cardinal
John Casey*
J Rochelle Cavanagh
Jordan Chisolm
Anne Reynolds Copps
Kelly M. Curro
Jon Crain*
Nina Daratos
Elizabeth D'Agostino
Justin deArmas
Melissa Dobson
Caitlin Donovan
Joseph Dougherty
Christian Dribusch
Eric Dyer
Byrgen Finkleman
Brent Frary*
Tara Gaston
Charles Harding
Carl Hasselbarth
Stephen Hayford
Daniel Hurteau
Jellisa Joseph
Thomas Keefe*****
Alexis Kim
Kristen King
Christopher Langlois
Mark Lansing
Chelsea Lester
Gabriella Levine
Max Lindsey
Salvatore Lomanto
Gloria Lopez
Erin Lynch*
Tara MacNeill
David Marinucci
Justin Myers*
Vanessa Murphy
Michael O'Brien**
Michael J. O'Connor*****
Thomas O'Connor
Matthew O'Neil
Lynne Papazian
Kristin Petrella
Joseph Pinto*
Tara Anne Pleat
Saima Qureshi
Erica Rangel**
Margaret Surowka-Rossi
Morgan Ruthman**
Robin Pforr
Ryan Lawrence Schillinger**
Tina Sciochetti*
Arthur Siegel*
Harvey Silverstein
Breanna Staffon*
Mary Louise Stanford
Christopher Stevens
Edwin Tobin
Peter Trimarchi
Alex Turnello*
Raysheea Turner
Bruce J. Wagner
Kathy Walter*****
Stephan Weiss*****
Marissa Wiley**
G. Kimball Williams*
Melissa Zambri
Jeffrey Zimring
Clinton/Essex/Franklin
Heidi Dennis
Joel Peller***
Jack Piller
Columbia/Greene
Veronica Kosich
Lisa Mills***
Louise Roback Max Zacker
Montgomery/Fulton/Schoharie
Robert H. Cohen
Eileen Walsh Gallagher
Theresa Levine
Shain Neumeier
Amanda Rose*****
Bethany Schumann-McGhee***
Vikki Prager***
Rensselaer
Laura Darling
Sharon Cough Debonis*****
Teresa Eddy
Marc S. Ehrllich**
Robert Hussar
Joseph Kay
David Morgen
Erik Pinsonnault
Jena Rotheim
Mia Wolfe
Saratoga
Tammy Arquette
Heather Brondi
Christine Carsky
Daryl Cutler
Nancy Delain
Andrea Didomenico
John Dormin
Alex Dunshee*****
Michael Englert
Meg Gilmartin
Ron Kim
Christopher Luhn
Robert Anfrew McNee
Mireille Nitti
Brianna Pearce
Bruce Steves
Debra Verni
Jon Whalen**
James Wighaus
Schenectady
Michael Basile
Paul Callahan
Hermes Fernandez
James Gross
Nicole Helmer
Simon Gwenn Mayers
Rachel Rappazzo
Veronica Reed
Lauren Sharkey
Jessica Zwicklebauer
St. Lawrence
Andrew Moses****
Daniel Pease
Denice Smith
Megan Whitton
Warren/Washington
Courtney Delia
June Caudill*
John Patterson
Richard Rowley
Jessica Vinson***
Albany/ Rensselaer County Assigned Counsel Program
Robert L. Adams
Michael Assaf
Ellen Bennett
Becker David Brickman
Lisa Brown
Murray Carr
Rochelle Cavanaugh
Kevin Colwell
Ryan Cooke
Anne Reynolds Copps
Gloria Arroyo Copland
JoAnn E. Coughtry
Daniel Cunningham
Justin DeArmas
Elenor Decoursey
Kathryn Dell
Paul Devane
Dennis Englert
Shawn D. Flaherty
Joyce Galante
Eric Gee
David Goldin
David Gruenberg
Thomas Hall
Trevor Hannigan
Michelle Haskin
Chad Jerome
David Kavanaugh
Andrea Kelsey
Randall Kehoe
Barbara King
Larry Kivitz
Charles Kriss
Gerald Leary
Barrett D. Mack
Jean M. Mahserjian
David Marrinucci
Mark McQuery
John McFadden
Stephen Molinsek
Robert Molloy
Joanne Monagan
Asa Neff
Roy Nestler
Kevin O'Brien
Karen Rhoades
Florence Richardson
Peter J. Scagnelli
Jo Ann Shartrand
David Siegel
Wayne Smith, Jr.
Thomas A. Snyder
Justine Spada
Edward Stano
Carol Stiglmeier
David Swyer
Margaret C. Tabak
Kevin Tollisen
Megan Van Aken
Bruce Wagner
*5 or more
** 10 or more
*** 15 or more
**** 20 or more
***** 25 or more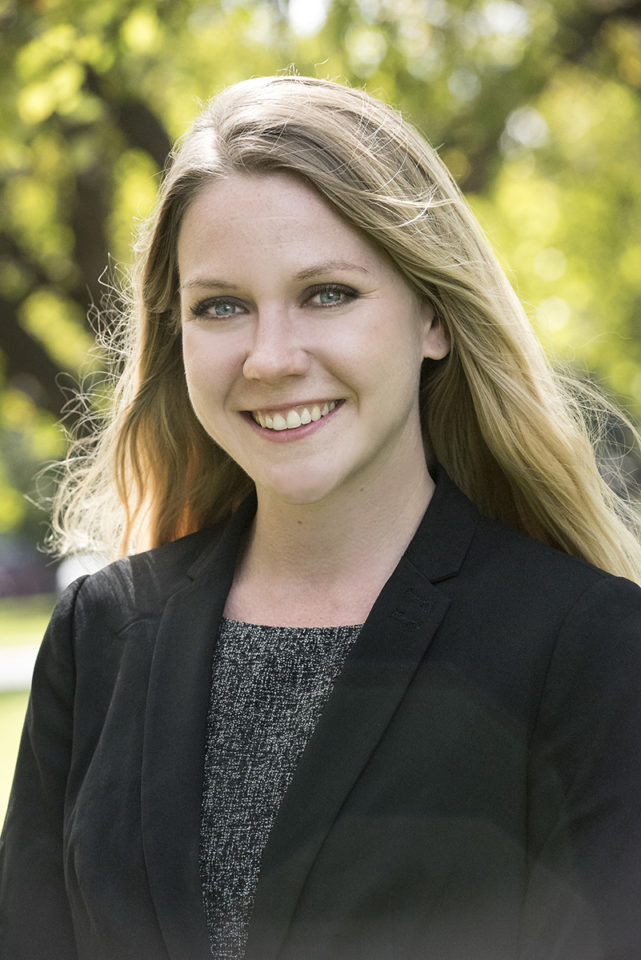 The fall of 2017 was a busy time for the Private Attorney Involvement (PAI) program. In early October a CLE entitled "Tax Ethics" was organized in conjunction with the Low Income Tax Payer panel. Additionally, LASNNY held a Landlord/Tenant Training and added wonderful new lawyers to the Attorney for the Day Volunteer list. November featured a LASNNY co-sponsored CLE/Training on assisting transgender clients with name and gender marker changes. The calendar year ended with a CLE/ Training on representing victims of domestic violence in Family Courts. LASNNY was happy to co-sponsor this training with The Legal Project and the Albany Law School Domestic Violence Clinic. LASNNY volunteers were able to close out over 260 cases. At the Holiday Party jointly sponsored by LASNNY, The Legal Project and the Albany Bar Association, PAI attorney Morgan Ruthman and the firm Nixon Peabody, LLP received the Distinguished Service Award.
2018 has been fruitful as well. The Assigned Counsel Program, previously closed due to staffing, reopened in January 2018. In July 2018 pro se divorce clinics were stated in Saratoga, Warren and Washington Counties. A pro se clinic started in Albany County in October 2018. Legal Aid now has pro se divorce clinics in all parts of the 16-county service area. In 2018 LASNNY increased its presence at the Albany City Court Attorney for the Day program by adding one day per month of offering representation to clients during first appearances. A two-tiered panel was created to allow volunteers to pick up cases set for trial. In the coming year this program may be expanded to other City Courts.
Since 2017 LASNNY has been working with the Pride Center and In Our Own Voices to help meet the demand for name and gender marker changes. At the Pride Center Annual Gala in October 2018 LASNNY, along with name change volunteer attorney, Sharon Couch DeBonis, was honored to receive a Community Service Award. LASNNY also acknowledged the firm Nixon Peabody, LLP for their attorneys' outstanding work in the area of name and gender marker changes. Expanding the name change program, LASNNY now assists with name changes for Domestic Violence Victims and First Name Unknown (FNU) clients whose names were incorrectly listed on US arrival and entry documents such as green cards and other immigration documents. At the end of 2017, Ryland Wiseman and Sarah Buckowski joined the LASNNY staff as PAI Coordinators. Ryland and Sarah are quick studies and appreciated by volunteer attorneys and clients alike. With Canton paralegal Linda LaRue's talent needed elsewhere in LASNNY, Ryland and Sarah will put snow tires on their vehicles this winter and start embracing the clients and attorneys of St. Lawrence County. Melody Harkness continues her tireless work as the PAI paralegal for Closing the Gap and Attorney for the Day. In October she successfully organized a "Friend of Pro Bono Night" where current and new volunteers met to talk and get excited about pro bono work. In August it was a blessing to have Amanda Ahrens join the Assigned Counsel Program to assist with the considerable paperwork the program generates.
I am grateful for the guidance offered by Judges Breslin and Caruso, Dan Hurteau, Mal O'Hara, Bethany Schumann-McGhee, Beth Diebel, Joel Peller, Carl Hasselbarth and Lisa Mills of the PAI Advisory Committee. Having been the PAI Director for over a year now, I can attest to the incredible community of lawyers and judges who truly believe in access to justice and are committed to doing their part in bring everyone a little closer to justice for all. Thank you all for the work you do.