21 Day Equity Challenge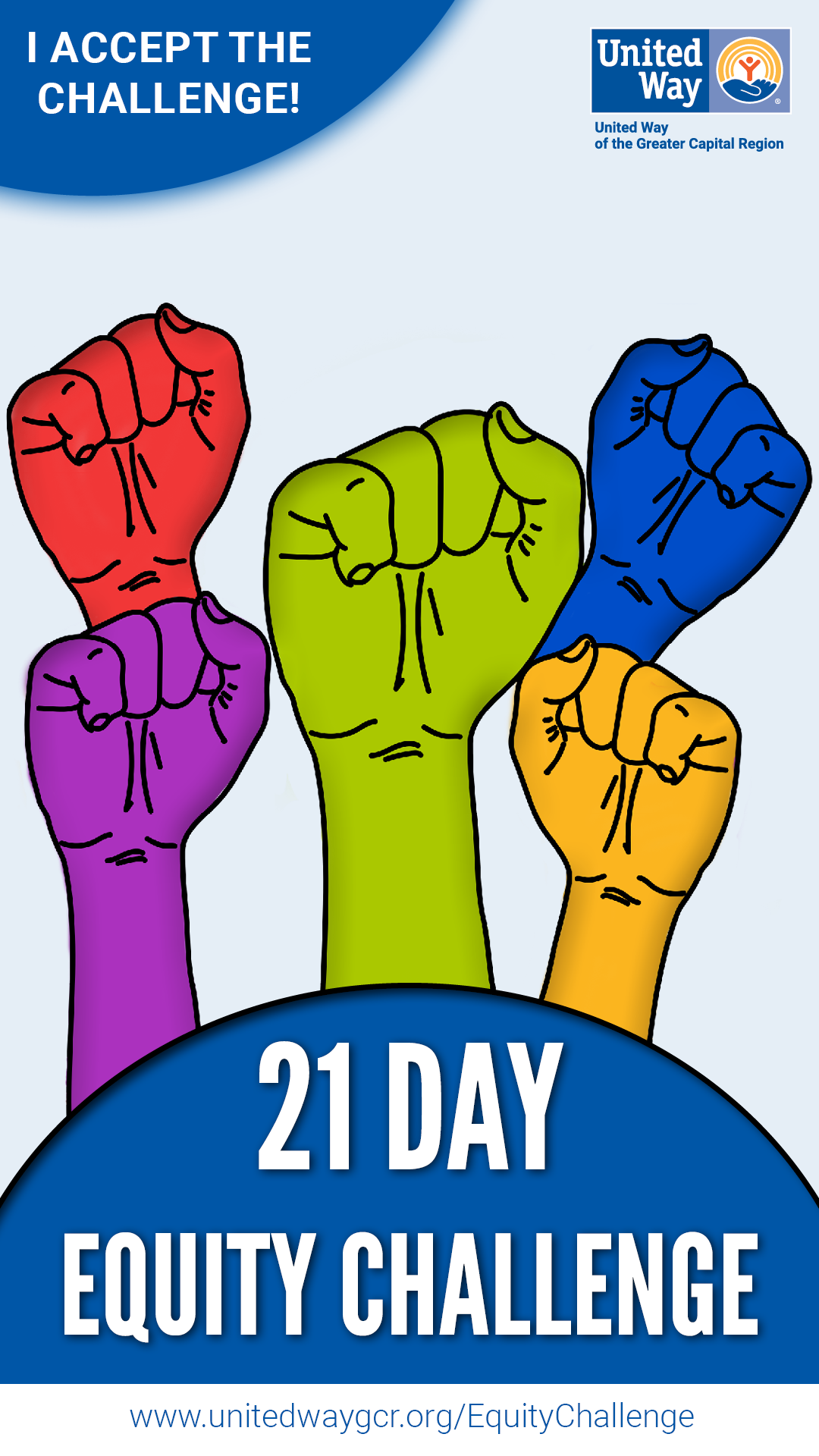 The 21 Day Equity Challenge is designed to create dedicated time and space to build more effective social justice habits, particularly those dealing with issues of race, power, privilege, and leadership. The daily prompts will raise your awareness, change your understanding and shift the way you think and behave.
This challenge was originally developed by Dr. Eddie Moore, Jr., Dr. Marguerite Penick-Parks and Debby Irving, and was adapted by Food Solutions New England. It has since been adapted by many organizations across the country. 
The challenge will begin in the Greater Capital Region on Juneteenth, the oldest nationally celebrated commemoration of the ending of slavery in the United States. Following Juneteenth, the daily prompts will be sent on weekdays only, allowing time for reflection or catch-up over the weekends. The challenge concludes on Monday, July 19.