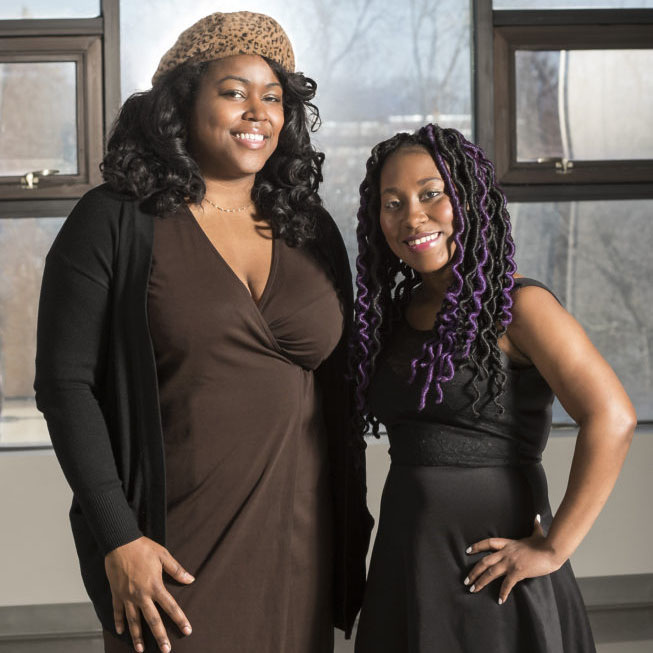 Nyjah Pringle, a permanently disabled 24-year-old, was enrolled at the University of Albany when illness interfered with her studies. Nyjah, who suffers from sickle cell anemia and other chronic health issues, was hospitalized and ultimately fell into a coma. "I became very sick and needed to withdraw from school for medical reasons," Nyjah says.
Unfortunately, Nyjah didn't complete the withdrawal process in time, so she was still responsible for the semester's tuition, room, and board. According to Nyjah, that's where her troubles began. She recounts, "While I was in the hospital, the University sent bills to my old dorm address. I didn't find out about any of this until I woke up from the coma." SUNY eventually sued Nyjah for the outstanding balance and a $5,000 default judgment was placed against her.
Nyjah sought help from Legal Aid Hudson Valley and Legal Aid NYC, but because Nyjah lives out of the service area and the venue being in Albany County, it was a struggle to find representation. Eventually Nyjah received assistance from the Legal Aid Society of Northeastern New York, primarily, the Closing the Gap program. With this assistance, she was able to represent herself in court against the State of New York.
The Closing the Gap program is funded by the Legal Services Corporation ("LSC") Pro Bono Innovation Fund. Its aim is to close the urban/rural service gap in northeastern upstate New York through innovative uses of technology and cross program collaborations. Closing the Gap's primary goal is to aid unrepresented litigants in consumer debt and housing matters.
Nyjah says, "I represented myself, but I received a lot of help from Melody Harkness [LASNNY program coordinator for Closing the Gap]. Instead of going on Wikipedia or YouTube, like most people my age do, I was able to get real legal advice." At her court date this past August, Nyjah was able to provide pertinent records to support her case. Even more importantly, the advice she received from the Closing the Gap program helped her keep those health records private and off the public record.
Despite the long shot, Nyjah won the case against the Attorney General and SUNY Albany and settled for a $500 payment. LASNNY Development and Communications Director Deanne L. Grimaldi says, "This isn't a case that someone would have taken, but through the Closing the Gap program we were able to assist." Melody Harkness was thrilled with the case's outcome, saying, "Ms. Pringle was so diligent, and her faith was so strong. The judgment ultimately went in her favor despite being told over and over again that she had a 'loser case.'"
Nyjah says the experience has inspired her to keep fighting for disability rights and encourage others to work with LASNNY and the Closing the Gap program. She says, "I'm just so happy that this ordeal is over and that I can focus on my health now." Nyjah is currently in the hospital, but someday hopes to re-enroll in school and finish her studies. She says, "I want to earn that degree. I want to hang it on the wall for my mom."