About
Management
Management Staff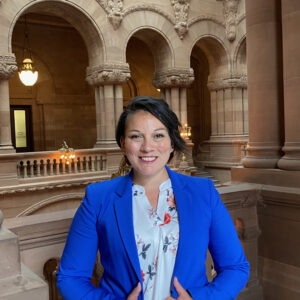 Executive Director
Nic Rangel
Direct #: 518-689-6304
[email protected]
Nic Rangel, Esq., M.P.A., joined the Legal Aid Society of Northeastern New York in December 2022.
Nic completed her Juris Doctorate at Albany Law School and her Master's degree in Public Administration at Rockefeller College for Public Affairs and Policy, University at Albany. Nic received the 2018 Young Alumnus in Political Science Award from the Rockefeller College for Public Affairs and Policy, University at Albany. She received The Community Legal Advocacy Award from In Our Own Voices, and the 40 Under 40 Rising Star award from the New York Law Journal in 2014.
Nic has been a social justice advocate for over twenty years. She left her position as the Second Deputy Counsel to the New York State Senate Majority, Office of Counsel and Program to join LASNNY. Prior to joining the Senate, Nic was the first Pro Bono Fellow at Albany Law School. She was an educator and student advocate prior to attending law school. She also has a background in fundraising and non-profit management.
She currently sits on the Advisory Board for the Government Law Center at Albany Law School, the Advisory Board for Rockefeller College of Public Affairs & Policy at the University of Albany, and the Board of Directors for the University at Albany Alumni Association. Nic serves on the New York State Attorney Admissions Committee on Character and Fitness for the Third Judicial District Appellate Division.
Nic is a Region II Deputy for the Hispanic National Bar Association and leads the National Lawyers Guild Chapter for the Capital Region. She is also a member of the Capital District Black & Hispanic Bar Association, Capital District Women's Bar Association, Albany County Bar Association, NYS Bar Association, and the American Bar Association.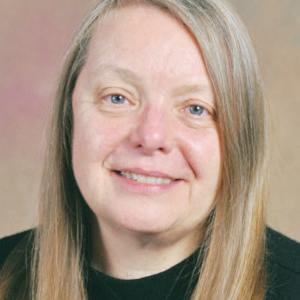 Deputy Director
Wendy Wahlberg
Direct #: 518-689-6313
[email protected]
Wendy Wahlberg is the Deputy Director Of Strategic Operations and is in charge of the Albany office serving the counties of Albany, Rensselaer, Schenectady, Columbia and Greene Counties. She also oversees other projects which serve other areas  in the 16 county LASNNY service area as well as  the housing work of the program. Wendy grew up in upstate New York on a dairy farm. She attended Fordham University and Albany Law School and spent a year in India as a Rotary Club Exchange Student. She began her work at the Legal Aid Society as a VISTA volunteer and has served in many capacities at  LASNNY including Staff attorney, Supervising Attorney, Managing attorney, Acting Executive Director and as a founding member and president of the staff union.
She has been instrumental in the implementation of many of LASNNY's projects which serve at risk and homeless households. She currently serves as a leader in three  Continuums of Care and is very involved in the strategic planning and coordinated entry systems addressing the needs of homeless and at risk households in the capital region.  She also is most recently involved in launching LASNNY's community listening and priority setting process and in overseeing the LASNNY's community lawyering project and LASNNY's work assisting formerly incarcerated individuals.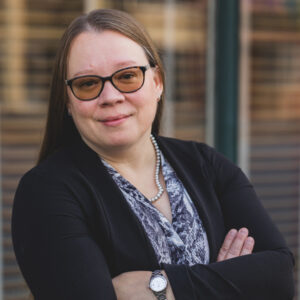 Deputy Director
Erica Ludwick
518-842-9466 x231
[email protected]
Erica Ludwick is the Deputy Director of the Amsterdam, Gloversville, and Saratoga Springs offices of the Legal Aid Society of Northeastern New York. She supervises a staff of housing, economic justice, family, and elder law attorneys, paralegals, and support staff. Ms. Ludwick formerly worked for Legal Services of South Central Michigan, where she worked her way from staff attorney to supervising attorney to managing attorney. In Michigan, she advocated on behalf of low-income and underrepresented individuals both in and out of the courtroom in the areas of housing, consumer, family, public benefits, elder law, and appeals. Ludwick currently serves on the New York State Bar Association's Veteran's Committee, Committee on Technology and the Legal Profession, and the Task Force on the Post-Pandemic Future of the Profession. She served on the MIE Journal committee and is the First Vice President of the Montgomery County Bar Association. She has previously served as an elected member of the Representative Assembly, served as the chair of the Awards and Nominating Committee, and was a member of the Equal Access Initiative of the of the State Bar of Michigan. She has served as Vice President of the Jackson County Bar Association. She was a heavy-wheel vehicle mechanic in the U.S. Army, worked as a legal secretary while earning her bachelor's degree, and went on to obtain her J.D. cum laude from Western Michigan University Cooley Law School in 2007. She received her Masters Degree in Public and Social Policy in 2020. She is admitted to practice in New York and Michigan and lives in the Mohawk Valley with her husband and four dogs.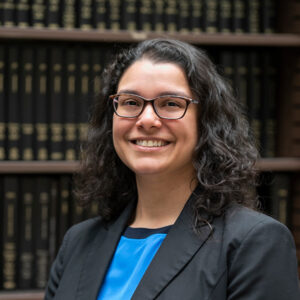 Chief Diversity Officer/Race Equity Director
Marlene Morales Melo
518-689-6321
[email protected]

Marlene Morales Melo is the Chief Diversity Officer and Race Equity Director at the Legal Aid Society of Northeastern New York (LASNNY), where she is working to move forward LASNNY's mission for a society that is inclusive and equitable to all. Marlene supervises the Foreclosure Prevention Project assisting low-to-moderate income homeowners facing foreclosure.
Marlene joined LASNNY in 2012 as a staff attorney representing tenants in eviction proceedings, section 8 terminations, and public benefits hearings.  In 2016, Marlene was promoted to Senior Attorney and joined the Foreclosure Prevention Project representing homeowners in mortgage foreclosures and tax foreclosures in the Capital Region.
Marlene graduated with a B.A. in Government and a concentration of Law in Society from the School of Arts and Sciences, Cornell University. She received her Juris Doctor degree from the State University of New York at Buffalo Law School in 2011 where she graduated magna cum laude.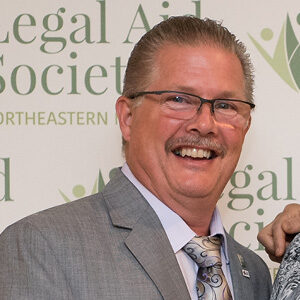 Director of Facilities
Marshall Coulter
Direct #: 518-533-5926
[email protected]

Marshall Coulter joined LASNNY in 2011 and is the Director of Facilities. Marshall has over 20 years of facility management experience which includes his prior experience at Albany International. Marshall main function is to oversee the maintenance of LASNNY's five offices. He supervises the operations including all buildings and grounds, utilities, energy management systems and safety/security systems to provide a safe, healthy, and comfortable environment for all staff. Marshall is also responsible for the scheduling and supervision of maintenance and repair activities, contracted services, supply purchasing and custodial services of all our locations. An avid golfer, Marshall also frequently represents LASNNY at charitable and Bar Association golf tournaments.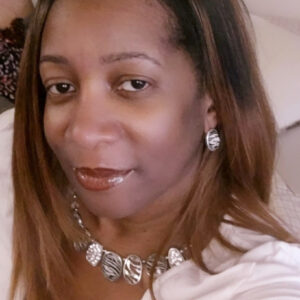 Director of Human Resources
Leslie Barkley
518-689-6331
[email protected]
Leslie Barkley joins LASNNY with 10 years' of experience in Human Resources and Operations Management. She earned her Master's degree in Human Resource Management from Pennsylvania State University, a Bachelor of Arts degree in Organizational Leadership and Development from Widener University of PA, and an Associate's degree in Paralegal Studies from Community College of Philadelphia. In 2010, after earning her bachelor's degree, Leslie became the Operations Manager at Home Depot where she helped to shape the company's core employee programs such as People Relations and Diversity Equity & Inclusion. Leslie then joined a human service organization in 2016 as an HR Specialist where she helped to shape the company's core employee programs and training initiatives. Leslie continued to grow her career as an HR professional in the mental and behavioral health industry as an HR manager and executed HR strategies that contributed to the achievement of key business results. In this role, she overhauled the approach to recruitment and cultivated partnerships between the company and employees.  Between 2018 and 2022, Leslie continued to grow her career from HR Specialist to Director of Human Resources for a Public Housing Authority in Delaware. She is dedicated to creating a diverse and inclusive workplace culture that promotes organizational growth and empowers and motivates employees to realize their full potential.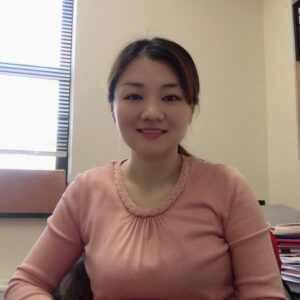 Senior Accountant
Yichuan (Amy) Cai
518-689-6316
[email protected]
Amy Cai is Senior accountant of the Legal Aid Society of Northeastern New York, Inc and has over ten years' accounting experience in non- profit organization. Prior to joining LASNNY, she was a finance manager at Cornell Cooperative Extension at Albany. She has been with LASNNY since 2013. She received her Master Science Degree in Accounting from Binghamton University in 2008.