About
Management
Management Staff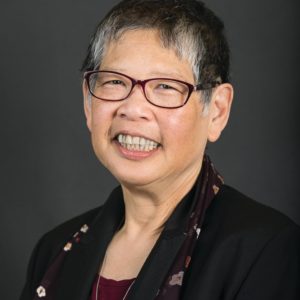 Executive Director
Lillian M. Moy
Direct #: 518-689-6304
[email protected]
Lillian M. Moy has been the Executive Director of the Legal Aid Society of Northeastern New York since 1995. She is a 1974 graduate of Hunter College of the City University of New York and a 1981 graduate of Boston University School of Law. She is a member of the Board of Directors of the Albany Medical Center.
Ms. Moy is a nationally recognized leader, writer, and trainer in the civil legal aid community. Her particular areas of expertise are leadership development and diversity. Ms. Moy currently serves on the ABA's Diversity and Inclusion Council and is Chair of the ABA's Coalition on Racial and Ethnic Justice.
Ms. Moy is past Chair of the Civil Policy Group and a past member of the Board of the National Legal Aid and Defender Association. She serves on the New York State Bar Association's President's Committee on Access to Justice, Committee on Legal Aid, and Committee on Diversity and Inclusion. Ms. Moy is also co-convener of the New York Diversity Coalition, a group of legal services staff and managers dedicated to raising and resolving diversity issues in the legal aid community.
Ms. Moy has been honored by the National Organization of Legal Services Workers, the Albany-Colonie Regional Chamber of Commerce, the Asian American Bar Association of New York, the Schenectady County Bar Association, the New York State Bar Association, Albany County, and the Catholic Charities Housing Office. She was also honored with the New York State Bar Association's Diversity Trailblazer Award in 2013.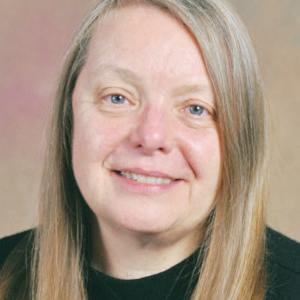 Deputy Director
Wendy Wahlberg
Direct #: 518-689-6313
[email protected]
Wendy Wahlberg is the Deputy Director Of Strategic Operations and is in charge of the Albany office serving the counties of Albany, Rensselaer, Schenectady, Columbia and Greene Counties. She also oversees other projects which serve other areas  in the 16 county LASNNY service area as well as  the housing work of the program. Wendy grew up in upstate New York on a dairy farm. She attended Fordham University and Albany Law School and spent a year in India as a Rotary Club Exchange Student. She began her work at the Legal Aid Society as a VISTA volunteer and has served in many capacities at  LASNNY including Staff attorney, Supervising Attorney, Managing attorney, Acting Executive Director and as a founding member and president of the staff union.
She has been instrumental in the implementation of many of LASNNY's projects which serve at risk and homeless households. She currently serves as a leader in three  Continuums of Care and is very involved in the strategic planning and coordinated entry systems addressing the needs of homeless and at risk households in the capital region.  She also is most recently involved in launching LASNNY's community listening and priority setting process and in overseeing the LASNNY's community lawyering project and LASNNY's work assisting formerly incarcerated individuals.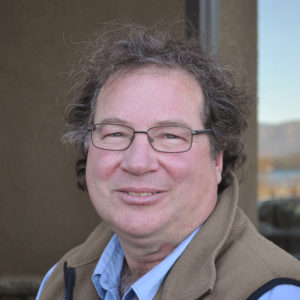 Deputy Director
Peter Racette
(518) 563-4022, ext. 18
[email protected]
Peter Racette is the Deputy Director responsible for LASNNY's four regional offices and oversees the Disability Advocacy Program. He has worked at LASNNY since 2004. He was Director of North Country Legal Services from 1996 until 2004 and a staff attorney at North Country Legal Services from 1987 until 2006. He has represented thousands of clients in disability and public benefit claims, health law, and housing cases. A native of New York's Adirondack Park, Peter received his bachelor's degree from Bennington College and his J.D. from Vermont Law School, where he was editor-in-chief of the Vermont Law Review.
Deputy Director
Erica Ludwick
518-842-9466 x231
[email protected]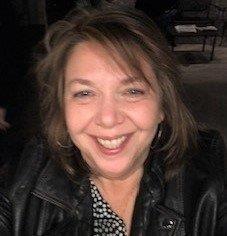 Director of Development and Communications
Deanne L. Grimaldi
518-689-6336
[email protected]
Deanne L. Grimaldi is currently the Director of Development and Communications of the Legal Aid Society of Northeastern New York, Inc., and has been with the organization since 2004.. Before attending SUNY Rockefeller College of Public Affairs and Policy in 1995, where she was a Fellow at the Center for Women and Government, she was a Director at the Women's Building in Albany, NY, and the Program Director at the Nicaragua Network located in Washington, D.C. She is a former Chair of the Capital Region Chapter of Citizen Action and a recipient of the NOW Making Waves Award.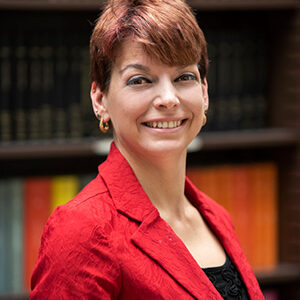 Advocacy Director
Victoria Esposito
518-375-3468
[email protected]

Victoria joined LASNNY in May 2011 as a staff attorney in the Canton office and became a senior attorney in January 2014. She has handled a variety of cases, including disability, eviction, family law, and foreclosure proceedings, and has filed numerous federal appeals in disability cases.
Before coming to LASNNY, Victoria was an Assistant District Attorney for St. Lawrence County, where she served as the appellate prosecutor in addition to prosecuting misdemeanors and felonies. She also taught aspiring law enforcement officers, and helped train Sexual Assault Nurse Examiners (S.A.N.E.s) at the David E. Sullivan Law Enforcement Academy.
From 2001-2006, Victoria taught subjects ranging from English to Constitutional Law at SUNY Canton, to national and international students. She also taught political science in partnership with the Xi'an International Studies University, and wrote SUNY-Canton's Legal Studies program, a four-year paralegal program, the first of its kind within the SUNY system.
Victoria received her law degree and B.A., from the University of Notre Dame. And Victoria is the co-author, with Professor David Pratt, of the Social Security and Medicare Answer book.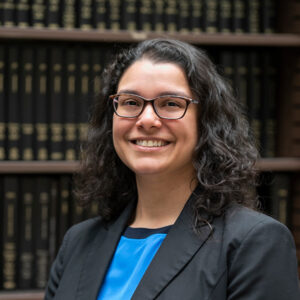 Chief Diversity Officer/Race Equity Director
Marlene Morales Melo
518-689-6321
[email protected]

Marlene Morales Melo is the Chief Diversity Officer and Race Equity Director at the Legal Aid Society of Northeastern New York (LASNNY), where she is working to move forward LASNNY's mission for a society that is inclusive and equitable to all. Marlene supervises the Foreclosure Prevention Project assisting low-to-moderate income homeowners facing foreclosure.
Marlene joined LASNNY in 2012 as a staff attorney representing tenants in eviction proceedings, section 8 terminations, and public benefits hearings.  In 2016, Marlene was promoted to Senior Attorney and joined the Foreclosure Prevention Project representing homeowners in mortgage foreclosures and tax foreclosures in the Capital Region.
Marlene graduated with a B.A. in Government and a concentration of Law in Society from the School of Arts and Sciences, Cornell University. She received her Juris Doctor degree from the State University of New York at Buffalo Law School in 2011 where she graduated magna cum laude.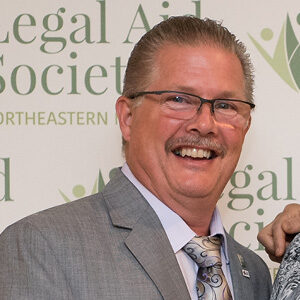 Director of Facilities
Marshall Coulter
Direct #: 518-533-5926
[email protected]

Marshall Coulter joined LASNNY in 2011 and is the Director of Facilities. Marshall has over 20 years of facility management experience which includes his prior experience at Albany International. Marshall main function is to oversee the maintenance of LASNNY's five offices. He supervises the operations including all buildings and grounds, utilities, energy management systems and safety/security systems to provide a safe, healthy, and comfortable environment for all staff. Marshall is also responsible for the scheduling and supervision of maintenance and repair activities, contracted services, supply purchasing and custodial services of all our locations. An avid golfer, Marshall also frequently represents LASNNY at charitable and Bar Association golf tournaments.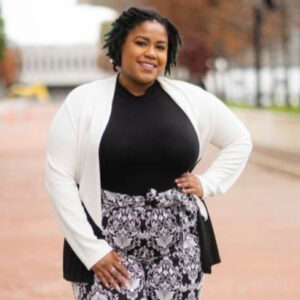 Human Resources Manager
Shakira Hernandez
518-462-6765 x331
[email protected]
Shakira Hernandez is joining the Legal Aid Society of Northeastern New York as the Human Resource Manager. Shakira is the former Communication Coordinator/Events & Program Coordinator for the American Nurses Association – New York, where she started as a Program Assistant. She has recently earned her Digital Marketing Certification. During the pandemic, she had the honor of being the voice for the membership on social media platforms and has also been the lead organizer for ANA-NY Annual conference.
She also served as a board member of In Our Own Voices, an organization dedicated to addressing the many needs of the LGBT community, and is currently a board advisor for Veterans Drive, a national program that supports women Veterans and Widows successfully obtain vehicles. And a member of both local NAACP and National NAACP and a local activist for racial inequity.
Shakira attended Schenectady Community College '12 and graduated from Pace University '15. While attending college, she was an active member of The Angelo Del Toro Puerto Rican/Hispanic Youth Leadership Institute and participated in SOMOS El Futuro conferences. She was the recipient of the Schenectady County Hispanic Heritage Scholarship 2019.
Shakira enjoys watching Bob's Burgers and other animation in her free time in her Center Square home.  She is excited to be the latest addition to the team and the opportunity to uplift the staff and strengthen the comradery in the offices.
Director of Finance
Suzie Chen
518-462-6765 x315
[email protected]
Senior Accountant
Yichuan (Amy) Cai
518-689-6316
[email protected]