In this report
Letter from the Executive Director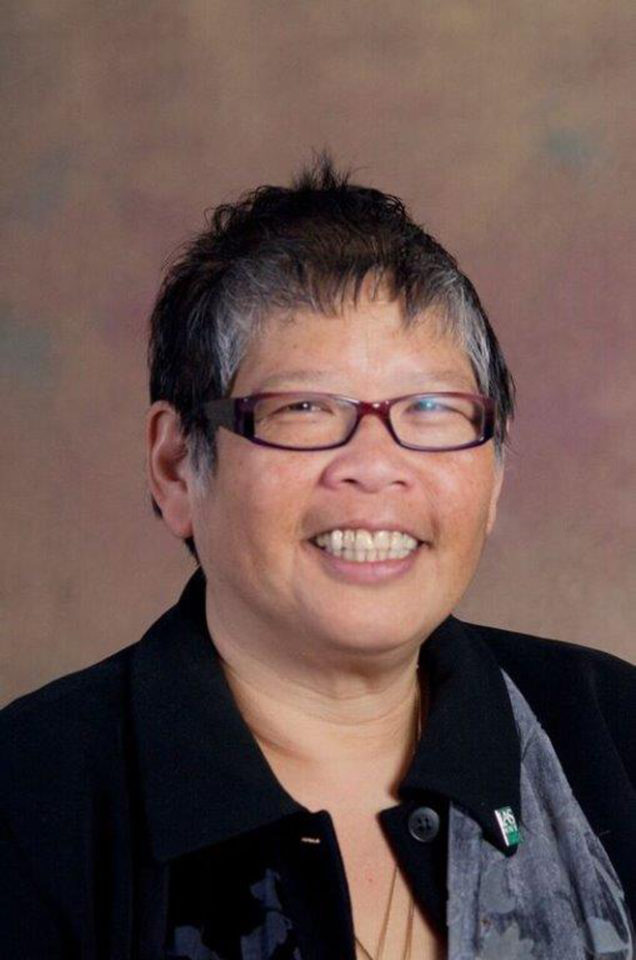 I am delighted to share with you this report of the Legal Aid Society's outcomes and impact in Northeastern New York for the last two years. As you can see, we have continued our life-changing work providing the full range of legal services from information and referral, advice and brief service, negotiation, and full representation. All of the services we provide help our clients to achieve more successful outcomes. The few stories that we have space to highlight in this report demonstrate the extraordinary impact legal aid services can have on a family's life. We are grateful to Donna and Donald Connors, Julianne White, and Nyjah Pringle for their willingness to share their stories.
In addition to great services to our clients, we continued to strengthen our infrastructure and our engagement with the communities where we live and practice. At the Center for Civil Legal Services (95 Central Avenue, Albany) and at all five of our offices, staff are fully engaged with their local communities. Board service, community coalitions, outreach and education are just some of the ways that we interact with our client community and others who serve them.
We continue to provide training to attorneys in our program and collaborate with others statewide in order to provide the best possible, qualified staff. We participated in the statewide New York State Bar Association Partnership Conference to provide training in key areas of poverty law. We also continued our internal commitment to fulfill our strategic planning priorities: succession planning, considering a race equity priority, and continuing to affirm and grow greater impact in our communities.
Our Private Attorney Involvement Program (PAI) welcomed of Myleah Misenheimer as the PAI Director in 2017 and continue to seek the involvement of new and continuing private attorneys to give their time and talent to our low-income clients. We are honored to have received the Community Service Award from the Capital Region Pride Center for our PAI Name Change Project at their Gala in October 2018.
In addition, we have seen LASNNY's profile raised in the media with the positive coverage of our transformative impact on client's lives throughout the region.
In January 2018 we opened the doors to the Center for Civil Legal Services, a great success. Thank you to everyone, particularly our donors, who joined us for our well attended Grand Opening on May 3rd. Local leadership at the City of Albany, the Albany Housing Authority (AHA) and a $300,000 grant from the Regional Economic Development Council allowed us to complete our first and largest phase of the new Center for Civil Legal Services, located at 95 Central Avenue in West Hill. We continue to move forward toward the next phase of renovation of the remaining Center's space so that our remaining staff at Colvin Avenue can join us at 95 Central Avenue. The Center also has an exciting initiative on the horizon to work towards ameliorating the poverty experienced by our nearest neighbors surrounding the Center, where 54% of the people are living below the poverty level. For those who of you who missed our incredible grand opening feel free to email me, Myleah Misenheimer or Deanne Grimaldi for a tour of LASNNY's Center for Civil Legal Services.
Our ongoing work meeting the essential legal needs of our low-income clients continued. In 2017, we handled a total of 9,148 cases, benefiting 19,587 low income residents in our service area. And in 2018, we handled a total of 10,340 cases, benefiting 21,784 individuals.
We continue to create new programs to better serve our clients. I am proud of our new Medical/Legal Project, a new partnership formed in 2017 with St. Peter's Health Partners and the Albany Law School. Staff Attorney Alexis Kutski did a great job teaching our colleagues at St. Peters' when and how to contact us on behalf of their patients who need health stabilizing legal services. We look forward to the continued growth and success of the MLP.
I am grateful to our 24-member Board of Directors for their guidance, leadership, and service. Heartfelt gratitude to our Board Chair, Sanjeeve DeSoyza of Bond, Schoeneck and King Attorneys for seven years of service and friendship and availability 24 hours a day. I am especially proud of the work that all of our staff do.
We need all of you! Together we have helped our clients access the income, shelter, safety, and stability that they need to thrive. We continue to plan for the future to ensure our actions, services, and engagement in the community will meet our neighbors' most pressing needs.
Download the 2017 – 18 Annual Impact Report