The Center for Civil Legal Services
Donate
The Center for Civil Legal Services
Transforming Lives with the Law
The Legal Aid Society of Northeastern New York (LASNNY), founded in 1923, began with a powerful commitment to fairness for all, and the belief that every person in need of civil legal services be provided the legal support to which they were entitled.
Since then hundreds of passionate attorneys have joined us to champion the cause of justice for thousands of low-income residents. We continue to fight hard for and alongside those who cannot fight for themselves.
LASNNY uses the law to stabilize and transform lives by serving people in 16 counties in northeastern New York.
For our clients and their families, the resolution of a legal problem may be the difference between homelessness and home, violence and safety, poverty and basic income, exclusion or community participation—injustice and justice.
Legal Aid Society Today.
And Tomorrow.
We estimate that we are able to help only 30% of those currently seeking civil legal services. Without these crucial legal services, low-income people lose their homes, custody of their children, heat and electricity, benefits they are entitled to, income and protection from their abusers.
They are often just a step away from losing their home and having to enter a shelter. These civil legal needs include the following areas of law: Housing, Family, Public Benefits, Consumer, and Education.
Legal Aid currently cannot provide legal services for all those looking for help simply because we cannot hire and house the number of attorneys, paid and volunteer, needed to handle the demand.
A larger, more centrally located space will allow us to better serve our community.
"All the power and control is taken away from our clients. It is our job to give that power and control back, so people can decide how to live their lives."
LASNNY Staff Attorney
The Center for Civil Legal Services
LASNNY is making a bold move—one that will change the perception of legal aid and its presence in the legal community and the community at large. To accommodate the growing demand for urgently needed legal services, we will move into a larger facility in Albany which will be more accessible to low income clients, and closer to many community partners and client resources.
A larger, efficiently designed, and centrally located space will allow LASNNY to better serve people in need. The current central administrative and regional offices at 55 Colvin Avenue are severely overcrowded. To manage this overflow, we are forced to rent three suites of additional office space across the street at a cost of $31,000 annually.
Space limitations prevent us from having adequate paid and volunteer attorneys, and from productive opportunities to work with the community.
LASNNY has purchased and is renovating 95 Central Avenue in Albany to address civil legal needs and establish a visible presence in our region.
While this location has significantly more space, its storefront visibility on a main thoroughfare of the Capital Region allows for much more. Legal Aid will be at the crossroads of Henry Johnson and Central Avenue in West Hill. Our move positions LASNNY to create a true Center for Civil Legal Services to best serve the region.
Relocation to one of the region's poorest neighborhoods allows Legal Aid to increase staff and volunteer attorneys and improve efficiencies in providing legal services. Our comprehensive Center will serve income-eligible clients from Albany, Rensselaer, Schenectady, Columbia, and Greene Counties.
The site is a three-story, 21,000 square-foot building, built in the early 1900s, and later redesigned by Equinox in 2006. With our modest renovation, it will house 47 offices, several small consultation rooms, a large conference room/lecture space accommodating up to 75 people, and another 6,000 square feet in the walkout basement.
Most importantly, with this building, LASNNY will be more effective in how it provides the urgently needed, stabilizing legal services so crucial to helping people to move out of poverty.
By moving and creating the Center for Civil Legal Services,  we will offer clients, staff attorneys and pro-bono attorneys:
1. The ability to significantly serve more people by increasing the number of attorneys on site as a result of more office space to accommodate them. 
2. An environment that is welcoming, professional, and private, allowing clients to be treated with respect and dignity.
3. Improved space to attract and help retain attorneys who are dedicating their professional lives to providing justice to the poor.
4. Closer proximity to pro bono attorneys and the capital district's only law school.
5. Opportunity to establish a legal check-up program for clients  (a process to assess their  full legal needs).
6. Space to host legal clinics in the 75-person conference room where education on basic legal matters will help clients and community members to identify and prevent challenging issues and make better decisions and prevent legal problems.
The Center for Civil Legal Services also has many direct community benefits:
1. Long-term commitment to the place where many of our clients live and work.
2. Enhance our community lawyering project to encourage partnership with our clients and collaborating agencies to improve how we meet community needs.
3. Stronger relationships with other community-based programs.
4. Increased use of civil legal services to support revitalization in the City of Albany while providing stability to the neighborhood.
5. Location and space to support new volunteer initiatives for legal services.
---
In 2017 our staff of attorneys and paralegals, as well as an army of pro bono volunteers, closed 9,010 cases
that benefitted
27,484 people.
Nearly half of these cases were handled by our Albany office.
All of our cases were resolved at a remarkably low average cost of $1,227.
---
Why the Legal Aid Society of Northeastern New York? 
Legal Aid is in a unique position to move people from crisis to stabilization.
Our team of well-trained, highly qualified legal professionals knows how to access justice for the most marginalized.
We are well prepared to work with people whose incomes are below 200% of the poverty level, which, for a family of four, is $48,600 annually. Their civil, non-criminal cases involve family law, housing, and income maintenance.
In 2015, 34% of LASNNY cases focused on housing issues— efforts to keep people in their homes.  Prevention of homelessness is critical to family stabilization.
Leadership and Collaboration
LASNNY has a passionate and experienced leadership team.  Lillian M Moy, our Executive Director, has led the organization for 22 years and is a respected legal services leader at both the state and national level.  Our Deputy Director, Wendy Wahlberg, who oversees the Albany Office, started with the organization in 1981 in the VISTA program.
With 54 attorneys and 16 paralegals, we are the largest non-profit legal services in the region. Our 24-member board includes attorneys, community leaders, and former clients who live in the counties we serve.
In an effort to constantly improve, our attorneys and management staff receive continuous skill and substantive law training so that they are well versed in the unique legal issues affecting our client population.
Providing both stability and comprehensive solutions for our clients extends beyond legal services. We have a long history of collaborating with community partners such as Catholic Charities, Equinox, The Legal Project and many others.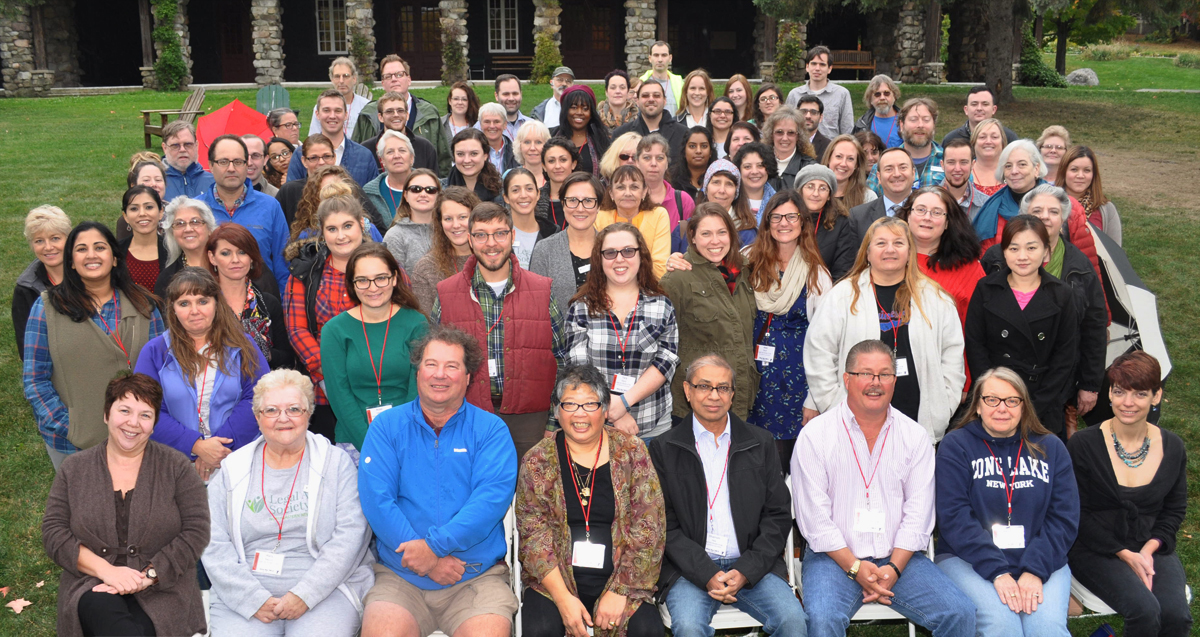 What will it take to create the Center for Civil Legal Services at 95 Central Avenue?
Investment Needed
Building Acquisition Cost:   500,000
Renovation and Repair:   645,000
   (building improvements, redesign of space, new roof, HVAC, elevator)
Renovation Contingency (10%):   64,500
Fit Up & Technology:   200,500
Acquire/Raze Adjacent Building for Parking Lot:   25,000
Building Expenses: $1,635,000
Moving Expense:   25,000
1st year total building operating expenses:   110,000
Building Prep & Evaluation, Campaign Expenses:   5,000
Total Investment to create the Center:   $1,855,000
Sources of Investment
LASNNY Budgeted Contribution for the Center:   250,000
Legislative Grants for the Center:   50,000
Income Designated for the Center prior to the Campaign:   500,000
Remaining amount to raise to create the Center for Civil Legal Services:   $1,355,000
The total campaign goal is $1.85 million. This is an amount to be raised beyond Justice for All, the annual fund raising effort for LASNNY operations. On average, $275,000 is raised each year for the annual operating campaign.
---
Buy vs. Rent: How we came to our decision
• Our purchase price for 95 Central Avenue is $500,000 or $24 a square foot.
• The professionally appraised value of the location is $1.2 million or $57 a square foot.
• Necessary improvements will be made and includes a new roof and HVAC system.
• There is also another 6,000 square feet (which was not included in the above numbers) in the expansive basement that is accessible at ground-level in the rear of the building.
---
With You as Our Partner
With your investment, LASNNY will create the Center for Civil Legal Services and increase our delivery of legal services. The Center will be created for $1.85 million, of which we have already raised $500,000. A major campaign, for which pledges may be fulfilled over three years, will raise the necessary funds to make the Center a reality.
With LASNNY ownership of 95 Central Avenue in January 2017 and renovation occurring over the following six months, the Center is targeted to open in the summer of 2017.
LASNNY is our Community's Law Firm
The legal profession is one of a kind—it is the only profession with a dedicated organization to care for our community's most vulnerable. The Legal Aid Society was formed in 1923 by attorneys and perpetuated out of a powerful commitment to fairness and justice. 
We believe that everyone has the right to equal justice regardless of the ability to pay. There is no cost for any of the services we provide.
From our five offices, LASNNY provides urgent civil, non-criminal legal services to people living in poverty in 16 counties in Northeastern New York. LASNNY's reach is from the Catskills to Canada, serving those as far north as St Lawrence, Franklin, and Clinton Counties, and as far south as Greene and Columbia Counties.
For more information about this campaign, please contact the Development Director Tammy Gaynor at 518-462-6765 Ext 399 or [email protected].