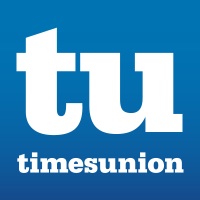 March 12, 2021
"The economic impact is going to continue beyond people getting ill," added Deanne Grimaldi, spokeswoman for the Legal Aid Society of Northeastern NY.
Pandemic-battered New Yorkers owe $1.14 billion in unpaid gas and electric bills, suggesting that the statewide moratorium on cut-offs will likely have to continue for the foreseeable future.
Additionally, the COVID-19 pandemic and attendant job losses mean the state will likely have to adjust how it assists low-income New Yorkers with keeping their heat and lights on going forward.
"The depth of financial distress currently affecting more than a million residential energy consumers and uncounted numbers of water and telecommunications consumers is a strong argument that the moratorium must continue and that all stakeholders must arrive at a solution to provide some form of rate relief," said Richard Berkley, executive director of the Public Utility Law Project of New York.
Berkley and others participated Tuesday in a web-based workshop from the state Public Service Department regarding rate relief for consumers in need.
That need has hit a new peak in recent memory. The $1.14 billion in arrears, that is unpaid utility charges that are more than 60 days old, is the highest on recent record, dating to 2005, according to Public Utility Law Project data.