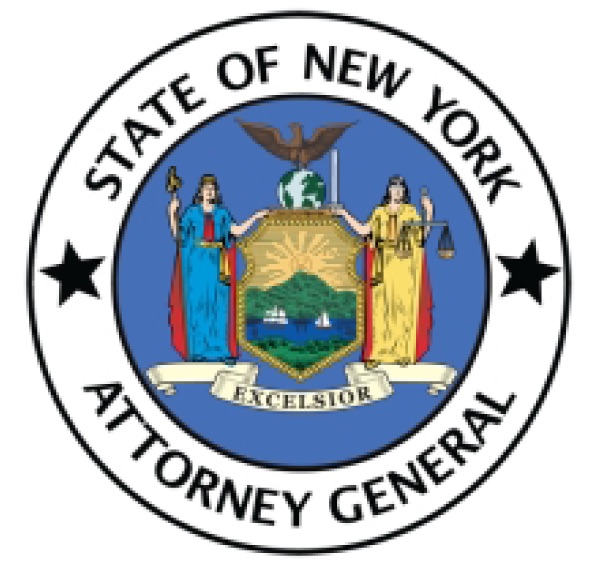 May 24, 2022
We are pleased that OAG has taken this step, which can only benefit our clients and the other hardworking pensioners who are simply seeking the money they were promised as a part of their employment," said Victoria Esposito, advocacy director, Legal Aid Society of Northeastern New York (LASNNY). "We remain grateful for OAG's ongoing work to enforce fundamental fairness on behalf of St. Clare's pensioners.
New York Attorney General Letitia James today took action to protect Capital Region retirees by filing a lawsuit against the Roman Catholic Diocese of Albany, its leadership, and others, for their negligent and intentional actions that deprived more than 1,100 former employees of St. Clare's Hospital of their pensions. Attorney General James alleges that the Diocese shirked its fiduciary and legal responsibilities to the former hospital workers when it failed to preserve and protect the hospital's pension. The decision of the Diocese to remove the pension plan from the protections available under federal law, its failures to adequately fund, monitor, or insure the pension, and its resulting failure to administer the pension violate New York Not-for-Profit Corporations Law and New York Estates, Powers & Trusts Law. In her suit, Attorney General James seeks to hold the Diocese liable for the misconduct and recover the pensions that the former hospital workers lost.
"These former hospital workers nobly served their community and cared for the sick, elderly, and vulnerable. But when they retired, they were left with nothing," said Attorney General James. "No one should ever have to deal with the financial and emotional trauma of losing the resources they were counting on to survive. With this action, we're standing up for New Yorkers who deserve to retire with dignity, and I will do everything in my power to make sure they get the pension benefits they're owed."
In her suit, filed in the New York State Supreme Court of Schenectady County, Attorney General James argues that the Diocese's breaches in fiduciary duty led to its failure to properly administer the pension that was entrusted to their care. As a result of its actions, the Diocese was unable to fulfill its mission and honor its commitments to the former hospital employees. More than 1,100 former employees lost their retirement benefits, including 650 retirees who lost all their pension rights, and nearly 450 retirees who received a single payment equal to 70 percent of the value of their pension. These former employees served St. Clare's Hospital as nurses, lab technicians, social workers, EMTs, orderlies, housekeepers, and other essential workers and ranged between 10 and 50 years of service.
Click here to read the entire press release from the NYS Attorney General's office