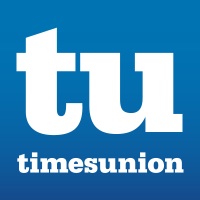 May 22, 2020
Two more former employees have been allowed to join the lawsuit opposing the dissolution of the corporation that controlled the collapsed St. Clare's hospital pension.
"We have two clients objecting. They are part of it now," Victoria Esposito, advocacy director for the Legal Aid Society of Northeastern New York said of Kelvin Isolda and Laurie Wasniski.
They are among more than 1,100 former hospital employees who were left with greatly diminished pensions or no pensions at all when the St. Clare's pension fund dried up a decade after the hospital was absorbed by the larger Ellis Medicine group and closed.
Because St. Clare's was considered part of the Albany Catholic Diocese, the hospital in the 1990s took advantage of a religious exemption that allowed it to stop paying insurance for the pension fund. But that meant it would be excluded from the federal Pension Benefit Guaranty Corp. program. The Guaranty Corp. typically backstops, albeit at a discount, pensions that have run into financial trouble.