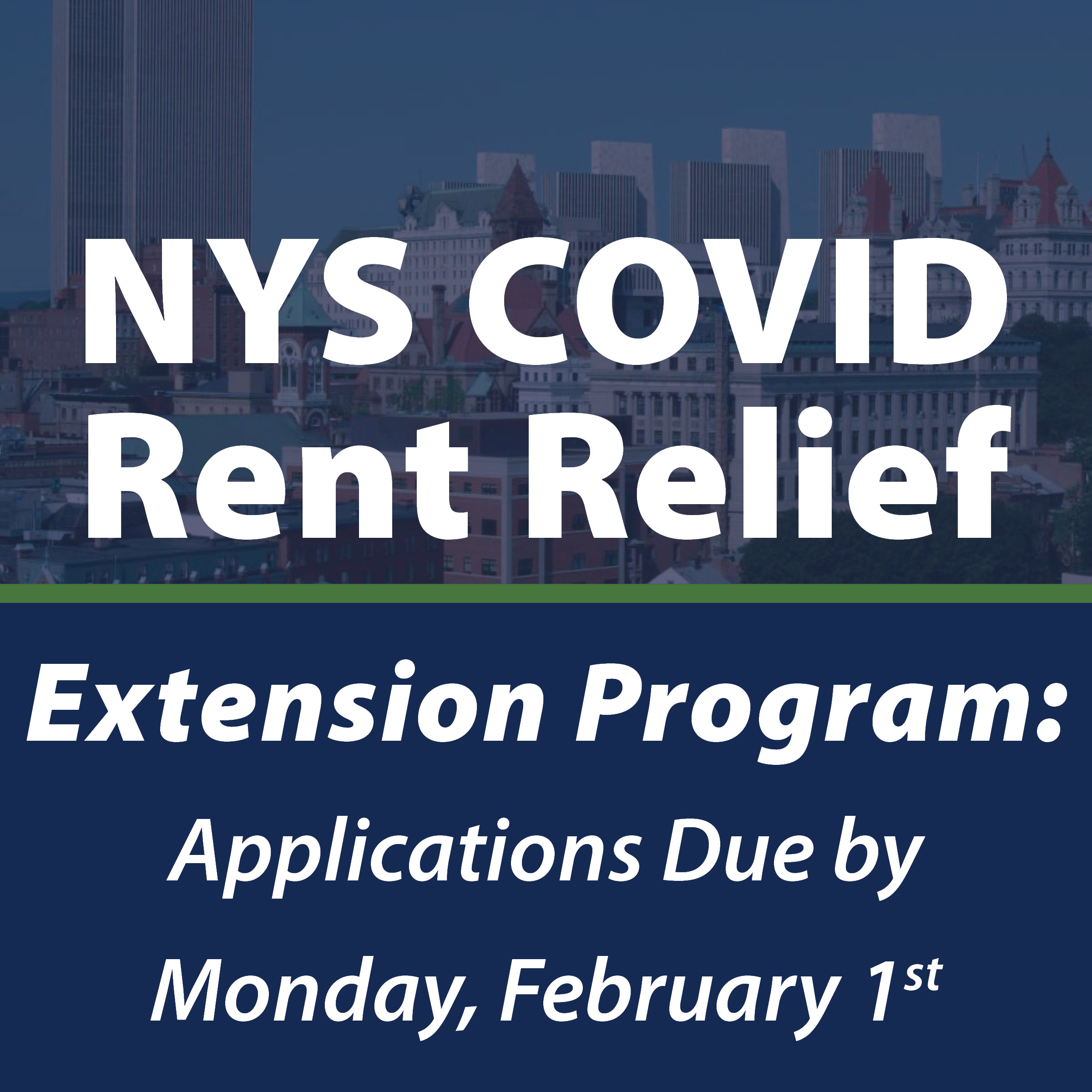 January 22, 2021
If you:
Have not previously received COVID rental relief;
Rent your home;
Have a primary residence in New York State;
Lost income between April 1, 2020 and July 31, 2020 due to the COVID pandemic;
Had household income at or below 80% of the Area Median Income before March 7, 2020; AND
Had to pay more than 30% of your income towards rent during the month(s) for which you are applying for assistance, between April 1, 2020 to July 31, 2020
YOU MAY BE ELIGIBLE FOR RENTAL ASSISTANCE.  APPLY ONLINE HERE BY FEBRUARY 1, 2021.
IF YOU PREVIOUSLY APPLIED BUT WERE TURNED DOWN, YOU DO NOT NEED TO REAPPLY. Your previous application will be reopened and reviewed. Public housing or Section 8 Tenants are not eligible.
For more information:
Visit the official website at www.hcr.ny.gov/rrp
Call LASNNY at the Legal Line number (833-628-0087) for assistance
Contact HCR's COVID Rent Relief Extension Program Call Center for assistance at 1-833-499-0318 or [email protected]. Call Center representatives are available Monday through Friday 8:30am – 5:00pm.
FAQ Sheet from NYS Homes & Community Renewal about the NYS COVID Rent Relief Extension Program – CLICK HERE