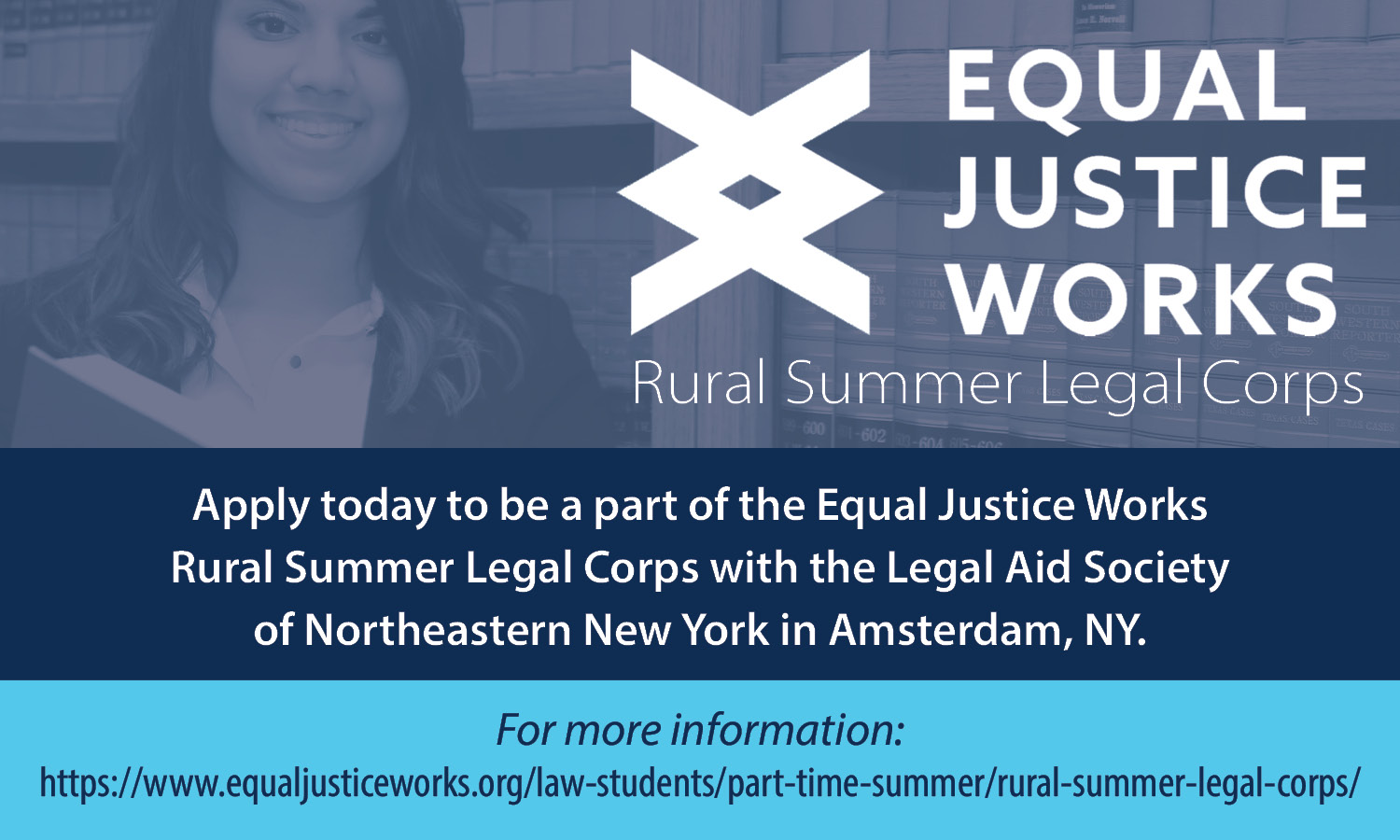 January 22, 2021
The Amsterdam Office of the Legal Aid Society of Northeastern New York has been approved for one law student fellowship through the Equal Justice Works Rural Summer Legal Corps.
The Rural Summer Legal Corps program will operate between May-August 2021. Regardless of when they begin, accepted participants must complete the required 300 hours of service by September 1, 2021.
Participants will receive a $5,000 stipend for their service. Students have the option to apply for unlimited outside funding through their university or other sources.
For more information and to apply go to Rural Summer Legal Corps – Equal Justice Works