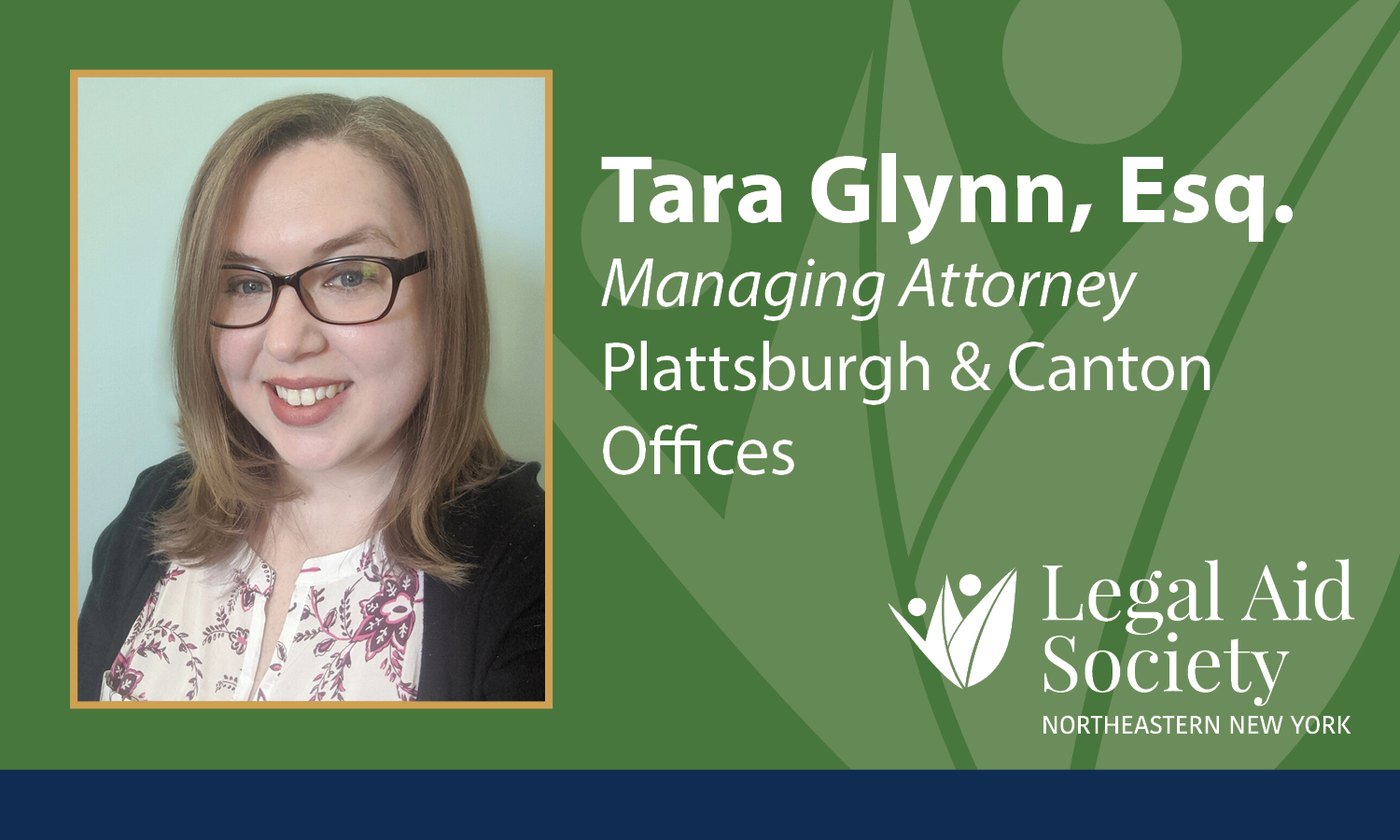 July 14, 2021
Congratulations to Tara Glynn, Esq. on your promotion to Managing Attorney for our Canton and Plattsburgh offices!
Tara Glynn works as the Managing Attorney for the regional offices in Plattsburgh and Canton. There she oversees the provision of high quality civil legal services to clients, forms and manages partnerships with community stakeholders, and provides community legal education.
Prior to being a Managing Attorney, Tara was a Senior Attorney in the Plattsburgh office mainly representing tenants facing eviction and working on systemic legal issues throughout the North Country. She lives in Plattsburgh with her husband, newborn daughter, and three cats. Tara graduated with her JD from the Maurice A. Deane School of Law at Hofstra University in 2012 relocating from Tallahassee, FL where she served in the AmeriCorps*VISTA program working on poverty and educational issues.