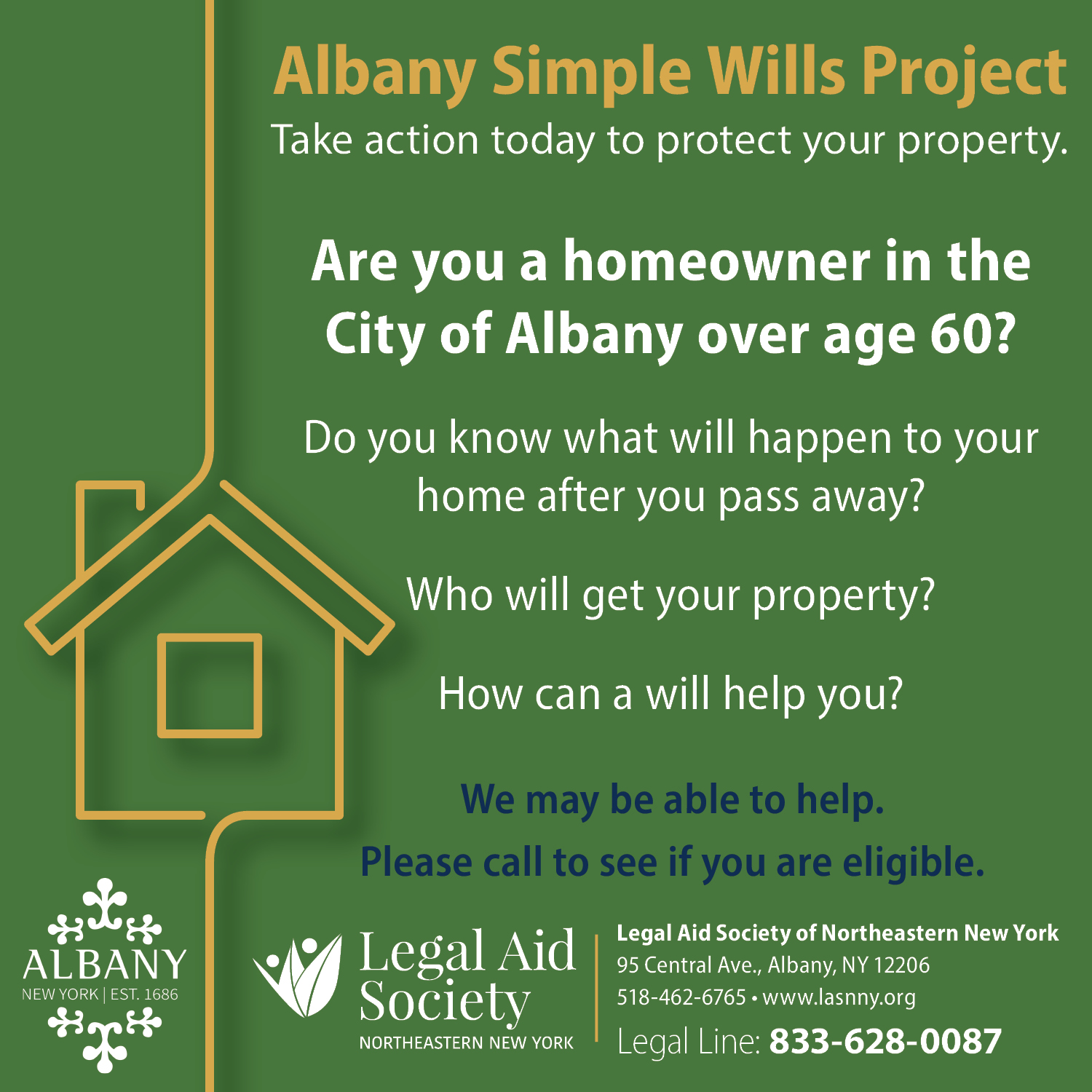 July 21, 2021
Take action today to protect your property.
The City of Albany and LASNNY are collaborating to assist senior citizen homeowners in the City of Albany.
It is never too early to start planning for what will happen to your property after you pass away. There are many things to consider and decisions to make from who will inherit your home to where you should store your will. You are invited to contact us to see if you are eligible for advice and possible assistance with your will.
If you:
Are at least 60 years of age
Reside in the City of Albany and own no more than one property
And meet financial guidelines and other program criteria
We may be able to help. Please call to see if you are eligible. Call 833-628-0087 and ask for the Albany Simple Wills Project.
Click here for the informational flyer