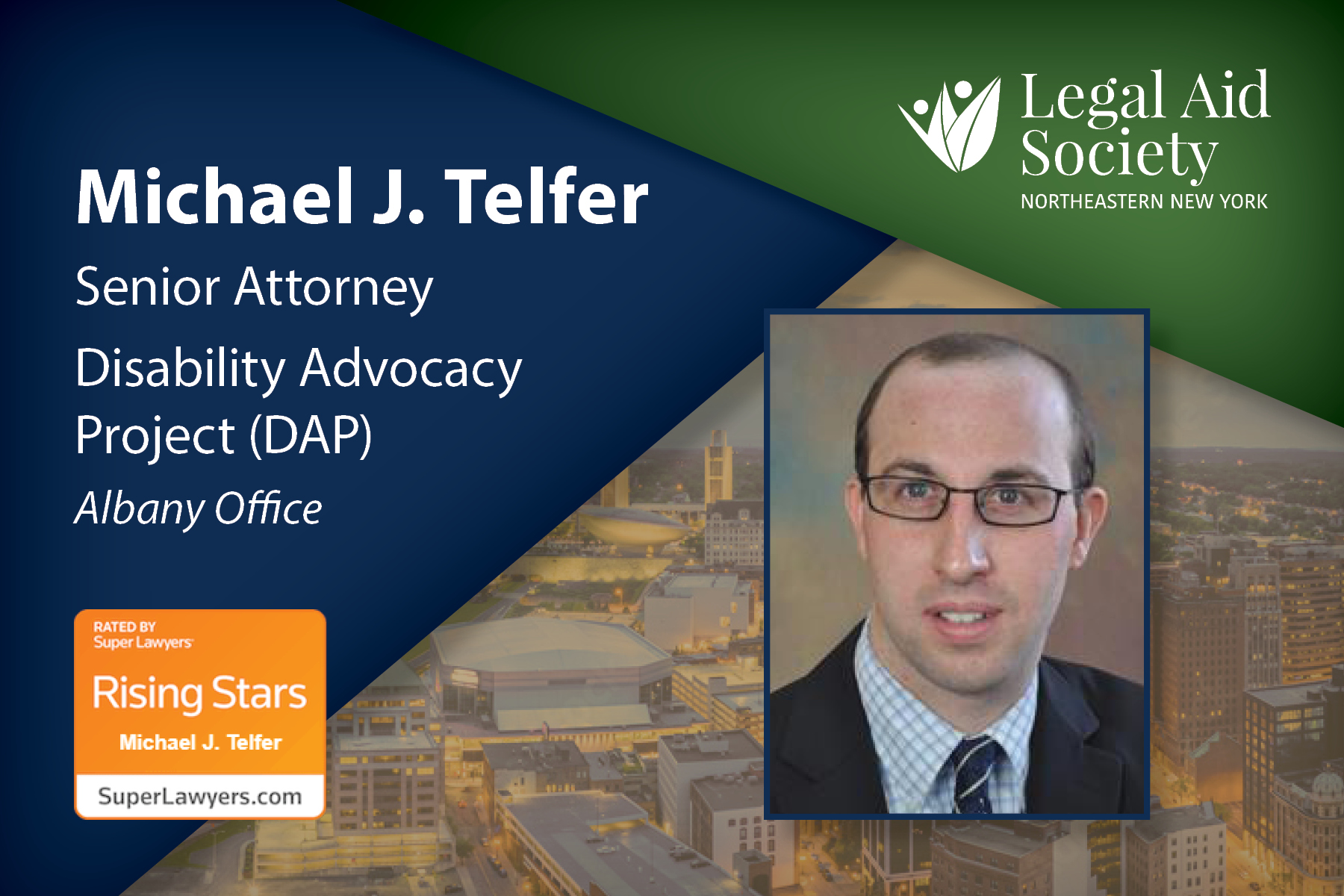 August 21, 2021
For the 5th consecutive year, Michael J. Telfer, Esq. has been selected for inclusion in Upstate New York Super Lawyers Rising Stars. Super Lawyers is a rating service of outstanding lawyers who have attained a high-degree of peer recognition and professional achievement and recognizes no more than 2.5% of attorneys in Upstate New York.
Mike has worked for LASNNY since March 2013 and is currently a Senior Attorney with the Disability Advocacy Project. He represents clients who have been denied Social Security Disability (SSD) and Supplemental Security Income (SSI) benefits in administrative hearings, administrative appeals, and federal district court.
Congratulations Mike!