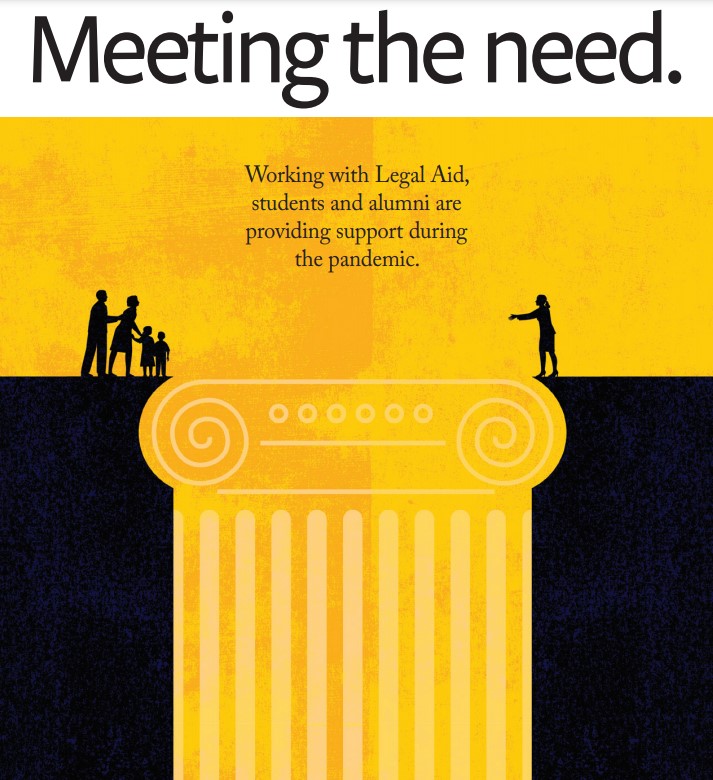 November 18, 2020
THE LEGAL AID SOCIETY OF NORTHEASTERN NEW YORK provides civil legal services to those who cannot afford them. Expecting that Legal Aid was going to be inundated with cases, Brescia reached out to executive director Lillian Moy about increasing Albany Law School's support.
Typically, up to five Albany Law students work with Legal Aid over the summer as interns or law clerks. This summer, Legal Aid took on 20 full-time interns from Albany Law to serve as law clerks and added a cadre of part-time positions to help with COVID-19–related research. They called the 36 students the COVID Response Corps.
The fact that the virus necessitated all work to be done virtually also presented opportunities, said Moy, such as utilizing more students as clerks working remotely. "This was an organized way to respond to the unprecedented challenges posed by the pandemic."
When Brescia sent an email to the student body seeking applicants, the response was strong. "Students were eager for ways to get involved since COVID hit," he said.