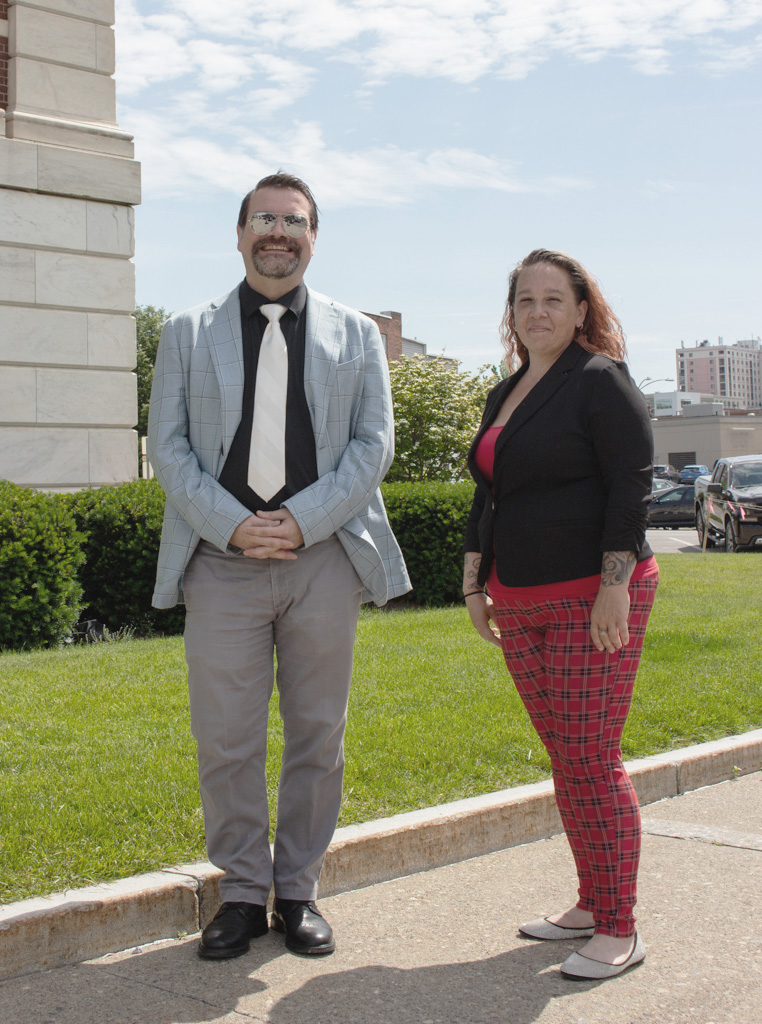 Gail Brown
In January 2020, Gail Brown moved into an apartment in Schenectady with her partner, her adult son, and her grandchildren.  There were a few problems with the apartment, and she let her landlord know about them.  One of her main concerns was that some of her windows didn't work and seemed to be painted shut.
When the landlord hadn't done anything about the windows by April, Gail called the Code Enforcement Office and asked them to inspect the apartment.  A case was opened, but it was closed without an inspection and without any repairs being made.  The landlord finally fixed one of the windows, but none of the others.
In the meantime, Gail was laid off from her job at Rivers Casino due to the COVID-19 pandemic, and she fell behind in her rent.  During this period, Code Enforcement came to the apartment to inspect the property and issue a certificate of occupancy as required by Schenectady Code; this was the first Gail had realized that the apartment did not have a certificate of occupancy.  Code Enforcement saw the sealed windows and, despite the ongoing eviction moratorium, ordered Gail and her family to leave the property immediately. Gail and her family had to split up; Gail and her partner were forced to pay to stay in a motel.  Although the Constitution provides that a person is entitled to notice and a hearing before being deprived of property (including a rented home)—or afterwards in the case of emergency–Gail was never offered a hearing.
Gail's Legal Aid attorney, David Crossman, tried to negotiate with the city, both to change its procedure and to help her get back into her house.  When this did not work, Mr. Crossman filed a lawsuit in Supreme Court on Gail's behalf. They asked the court to find that the City had to offer tenants a hearing when ordering them to vacate their homes due to code violations; that the city law which allowed for evictions without hearings was unconstitutional; and also asked to be awarded attorney fees.
In April 2021, a year after Gail had first asked for the windows to be fixed, the Court found that the city law was unconstitutional because it did not give people the chance for a hearing.  It also found that since there were state and federal eviction moratoriums in place when Gail was ordered to leave her home, the city's actions in ordering her to vacate was against public policy.  Finally, the Court found that the Order to Vacate was null and void and could not be enforced, and it awarded Legal Aid attorney fees. (The City is currently appealing the decision, but it has passed a new law requiring a hearing for someone who is ordered to vacate by Code Enforcement.)
Although Gail is now living in another apartment and reunited with her family, she is very pleased to know that there are protections for other renters in Schenectady and that they will not need to go through an ordeal like hers.