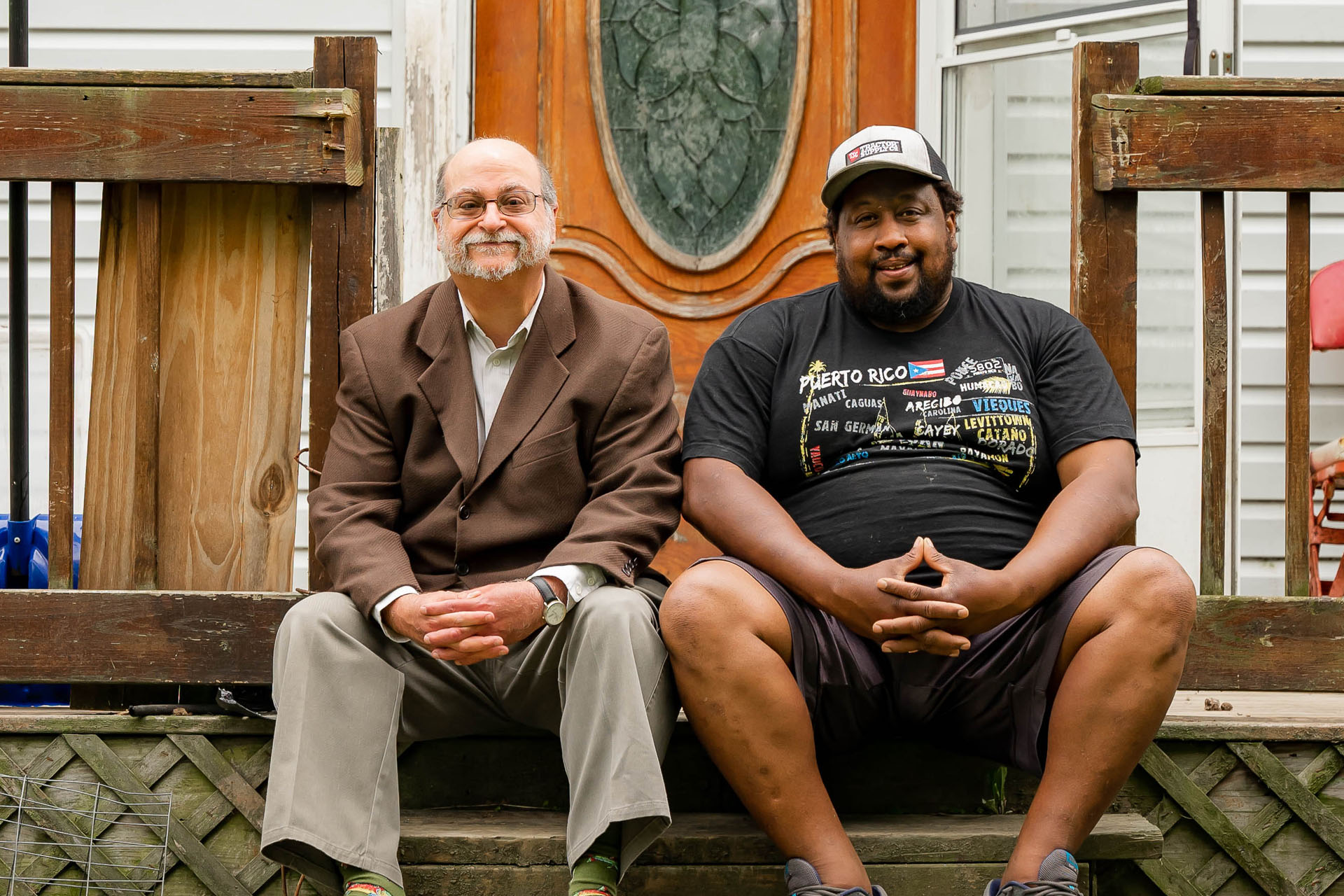 Ramon Ramirez
Born and raised in New York City, Ramon Ramirez made the move to Amsterdam in 2008. But shortly after he bought a house, he began to have trouble with his partner. When they split, trouble turned to crisis.
Ramon, 51, is a veteran. A violent car accident while deployed in Panama left him with PTSD, a diagnosis he received later in his life, at the height of foreclosure on his home. Reeling from this newly diagnosed and incapacitating disability, Ramon was in a seemingly inescapable hole.
That's when a friend referred him to the Legal Aid Society of Northeastern New York. "When I reached out to Legal Aid to try to figure out if there was any way they could help me with the foreclosure, that's when they recommended my attorney," Ramon says. "From there he took care of everything and got me on track."
LASNNY connected Ramon with two attorneys: Mike Telfer, who helped Ramon increase his disability benefits, and Stuart Thalblum​, a staff attorney who helped Ramon navigate his mortgage foreclosure and explore his options.
"We submitted an application for modification, which actually was denied," Thalblum says. "So I went to the court attorney and said that this is totally unfair, especially given that Ramon seemed to have adequate income to qualify. So the court attorney gave us the opportunity to make a second application, which we did and in fairly short order he received a permanent modification offer."
Ramon's principal increased but his payments went down by about $130, a payment that's manageable with his Social Security Disability benefits. He lives alone now, and his two daughters and granddaughters happily visit their dad in his home.
"My attorney was really on it," Ramon says. "He was who I needed in my corner."