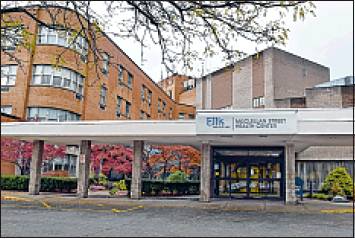 January 14, 2019
St. Clare's retirees who have seen their monthly pension payments reduced or eliminated have cleared a hurdle in their efforts to regain the money that was promised to them.
One of the former employees of the long-defunct Schenectady hospital has secured legal representation, a goal that had proved elusive due to the costs involved.
The two attorneys representing him could represent other income-eligible pensioners, but even if they represent only the one retiree, any resolution in his case could be precedent-setting for the 1,100 other ex-employees affected by the pension crisis.
David Pratt, an Albany Law School professor who has been advising the St. Clare's pensioners at no cost but cannot represent them himself, said both attorneys work with Legal Aid.
One is Gary Stone, who practices in Brooklyn and has become a specialist on pension matters, Pratt said. The other is Victoria Esposito, and while her experience is more general, she is both local (Albany) and committed to the cause.