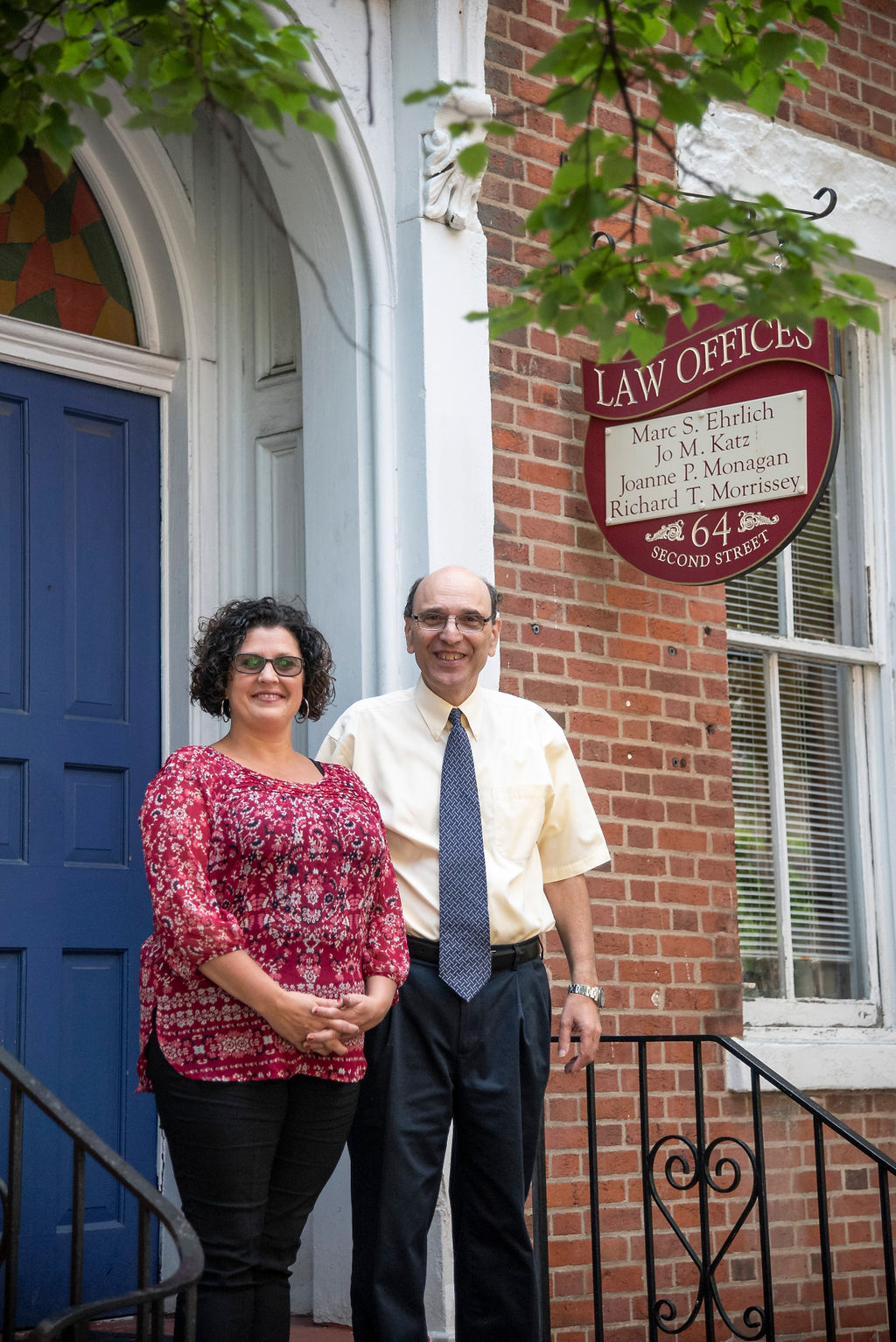 Marc Ehrlich received the American Bar Association's (ABA) Pro Bono Publico Award, presented by the Standing Committee on Pro Bono and Public Service. The Committee works to ensure access to justice through the expansion and enhancement of the delivery of legal and other law-related services to the underserved through volunteer efforts of legal professionals nationwide.
A dedicated pro bono attorney for over three decades, Marc is a perfect fit for this accolade. The Legal Aid Society of Northern New York (LASNNY) nominated Marc for the award for his dedication to the Private Attorney Involvement (PAI) program. Marc says, "I started taking pro bono cases from legal aid in the mid 1980s and I took my first referral from LASNNY simply because they called me and asked." He continues, "It goes to show that if you pick up the phone and ask someone to volunteer, sometimes they'll say yes."
Marc estimates that in the past three decades, he's taken on about 500 pro bono cases, spending multiple hours on each case. Marc says, "I do everything from preparing the petition to going to court to answering follow-up questions." And when it comes to accepting pro bono clients, Marc wants them to be as local as possible. He explains, "I want the clients to be within easy driving distance or on bus routes." Marc continues, "If you're doing pro bono work, you really need to look at the geographic location of your client, you don't want them to be spending an inordinate amount of time trying to get to your office."
One of Marc's previous clients says, "Had he not been able to take the case, I don't know what I would have done." Ramona is the mom to 3 children, including a son on the autism spectrum, and a few years ago she was going through a divorce. She says, "I had a lot of debt and filed for Chapter 7 bankruptcy. But because of the kids, it was important to keep my home and my car." Thankfully, Marc was able to help her do exactly that. Ramona says Marc made the legal process easy to understand. She says,  "If I had questions, I was always able to speak directly with Marc, rather than having information relayed through a middle person." Ramona's bankruptcy was discharged in June 2014 and she is still her home to this day. Thanks to Marc's dedication to pro bono work, Marc has helped hundreds of clients just like Ramona.
Marc owns a private practice in Troy, New York and is Board Certified in Consumer Bankruptcy Law. In addition, he has served as a Chapter 7 panel Trustee for the Northern District of New York since 1991. Marc is a three-time winner of the Distinguished Service Award for Private Attorney Involvement for pro bono work by the Legal Aid Society of Northeastern New York, and was awarded the President's Pro Bono Service Attorney Award by the New York State Bar Association in 2001 and its Small Firm Pro Bono Award in 2013. He was awarded the Barry A. Gold Law Firm Leadership Award by The Legal Project of the Capital District Women's Bar Association in 2004.
LASNNY is thrilled that Marc was selected for this honor and was glad to be there when he received the award at the ABA's Annual Meeting on August 10, 2019 in San Francisco, California. Lillian Moy, LASNNY's Executive Director says, "Marc's commitment to assuring fairness to those who cannot afford representation is outstanding. LASNNY and his clients are fortunate to have him as a volunteer."