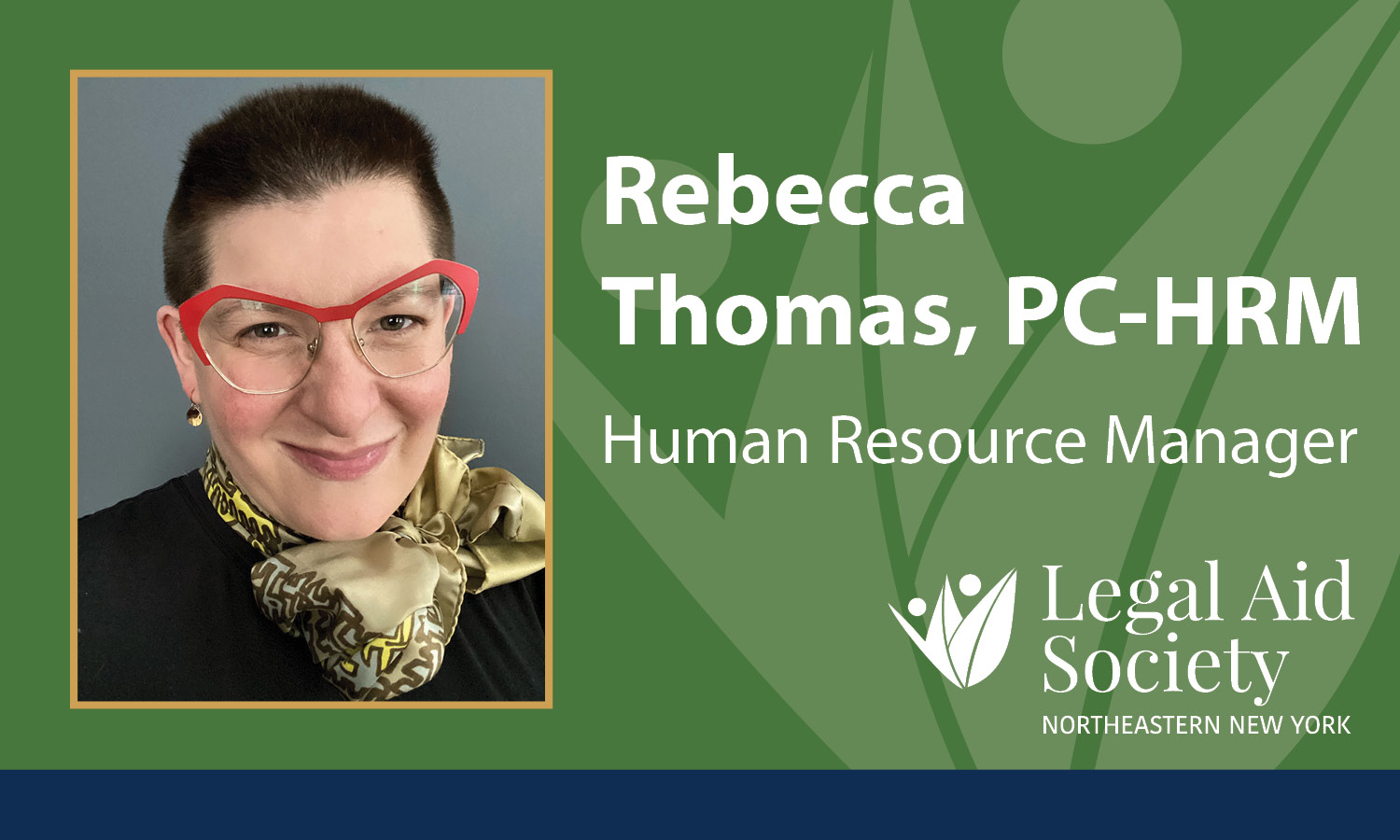 March 4, 2021
LASNNY would like to welcome Rebecca Thomas as the Human Resources Manager for our entire organization.
Rebecca is directly responsible for the overall administration, coordination and evaluation of all Human Resource functions including supporting initiatives, systems, and best practices to recruit, develop, and train a diverse and high-performing workforce here at LASNNY. Rebecca is excited about building an organizational culture that supports advancement of Legal Aid's mission and strategic plan.
Rebecca comes to us with her professional certification in Human Resources Management from the University of Minnesota's prestigious Carlson School of Management. She also has her bachelor's degree in General Studies from the University of Connecticut and did her master's work in Deaf Education at Gallaudet University in Washington, DC.
Prior to joining us at LASNNY, Rebecca spent many years in her professional career in the field of Human Resources and operations management making sure employees felt confident and successful in their respective positions.
Welcome to the LASNNY Team Rebecca!