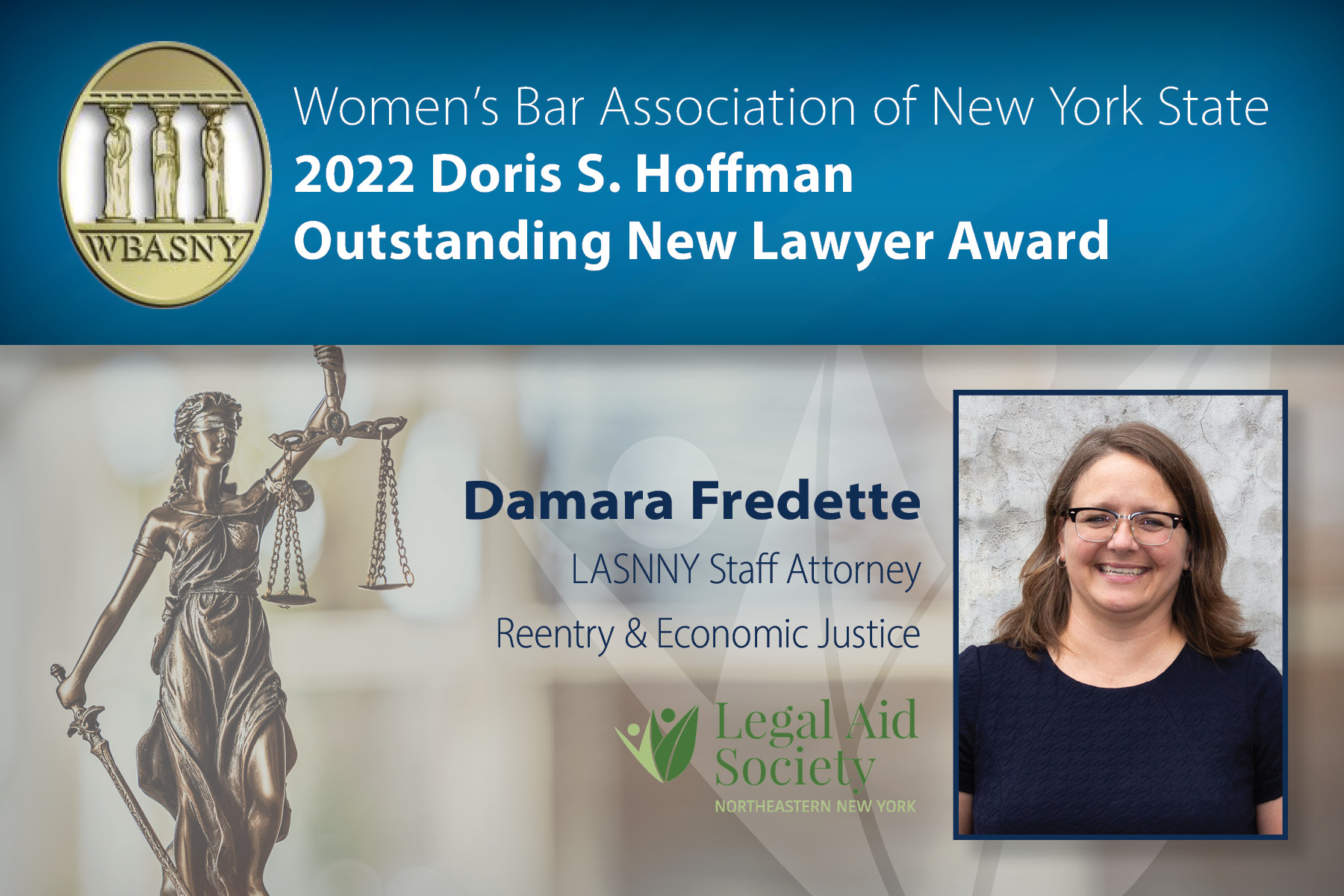 June 3, 2022
Congratulations Damara Fredette!
Damara is the recipient of the 2022 Women's Bar Association of the State of New York Doris S. Hoffman Outstanding New Lawyer Award in recognition of her outstanding achievements within the profession and outstanding contributions within the WBASNY members community.
This award is given annually to an attorney who has been a member of the bar for not more than five (5) years in honor of WBASNY's 1994-1995 President, who encouraged new lawyers to become active contributors to their profession and community and showed them how to do so. Damara is a staff attorney at LASNNY in our Albany Office, working with our Reentry and Economic Justice programs.
We are honored to have Damara Fredette as a member of our team.
And congratulations to all of the Award winners & to Deborah G. Rosenthal on her installation as President at the 2022 WBANYS Convention – https://www.wbasny.org/news/