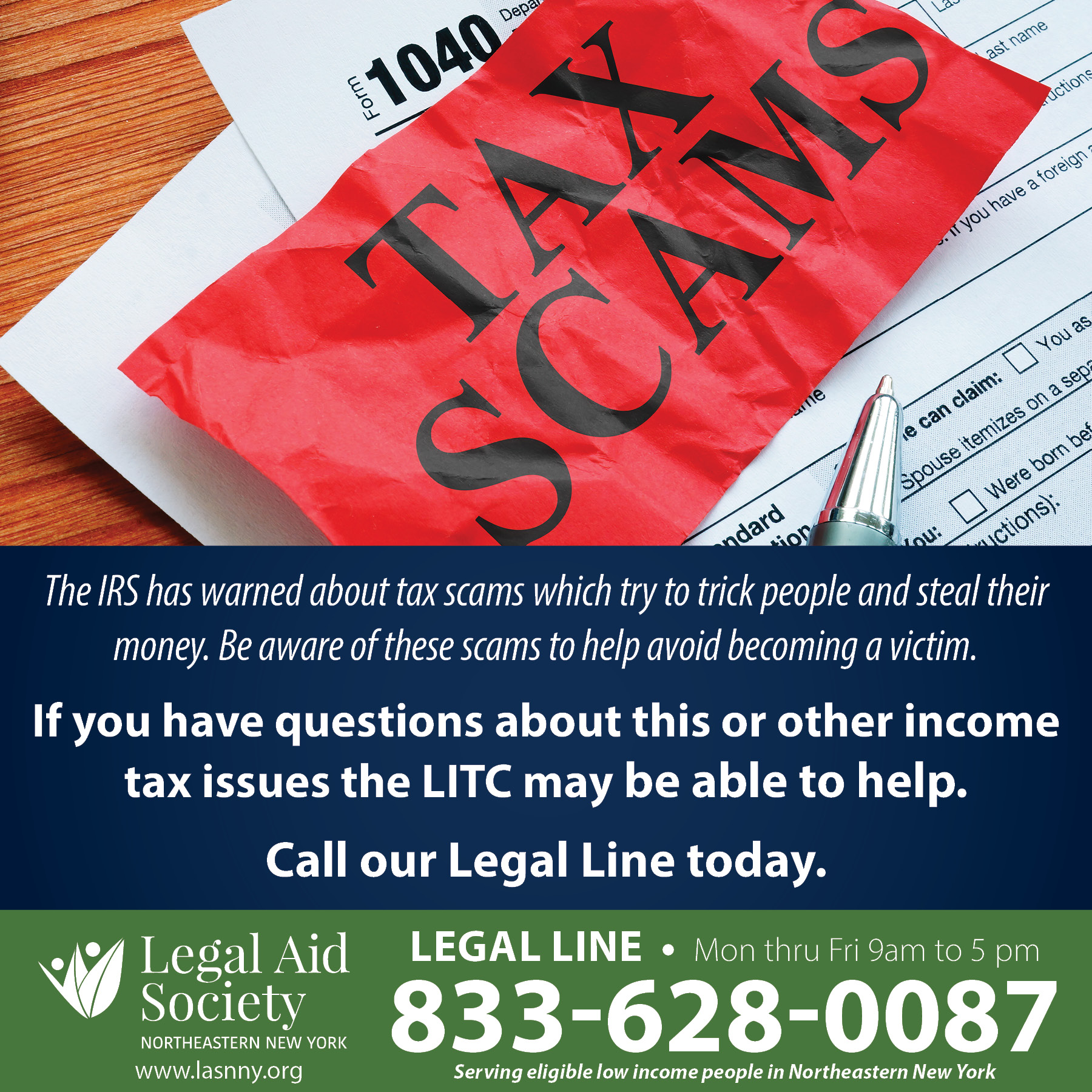 The IRS has warned about tax scams which try to trick people and steal their money. Be aware of these scams to help avoid becoming a victim.
In one scam, fraudsters claiming to be from "IRS Online" send emails about "tax transcripts" (a summary of your tax return). These emails have an attachment named "Tax Account Transcript" or something similar. Don't open this attachment. It is malware that can steal your personal information.
Another scam involves fraudsters calling taxpayers and demanding that money be sent to them immediately. They may threaten the taxpayer with possible arrest due to a supposed failure to pay back taxes. These scammers may ask for payment via phone such as by gift card.
Remember, the IRS does not contact taxpayers by phone or email without first having sent them a letter in the postal mail. If you receive an unexpected call, text, or email claiming to be from the IRS or another tax agency, do not give out any personal information such as a social security number and do not open any attachments.
If scammers get your information, they may file a tax return using the stolen identity. The return may ask the IRS to route a refund to an account controlled only by the fraudster. Avoid this by electronically filing a tax return each year, even if you are not required to file. Scammers may also use stolen identities to file fraudulent claims for unemployment benefits. If you receive mail about a claim you did not file, you can report it to the Department of Labor at dol.gov/fraud.
Tax scams continue all year. More information can be found at https://www.irs.gov/newsroom/tax-scams-consumer-alerts
If you have questions about this or other income tax issues, the Legal Aid Society of Northeastern New York's Low-Income Taxpayer Clinic (LITC) may be able to help. The Clinic's services are free of charge. You can call the LASNNY Legal Line at (833) 628-0087 and ask for our LITC. The Clinic does not generally provide tax preparation services.