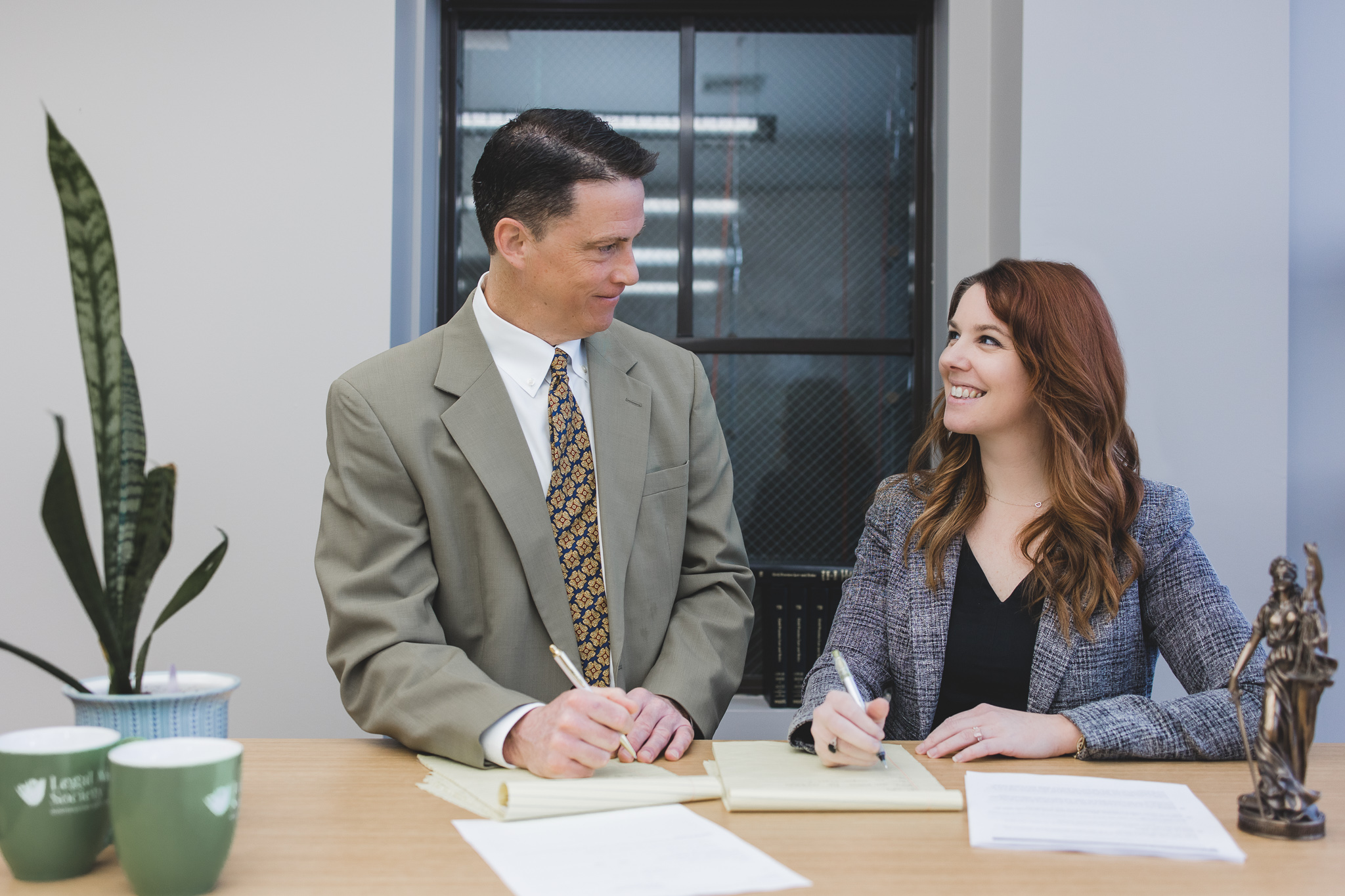 "I firmly believe that every person, regardless of race, age, gender, sexual orientation, or economic background, deserves fair and equal access to quality legal representation and that members of the bar have a duty to provide pro bono legal services whenever they can," says Jon Whalen, Esq., a volunteer attorney with the Legal Aid Society of Northeastern New York (LASNNY) through their Private Attorney Involvement (PAI) program. Jon practices corporate law in Albany and has volunteered with PAI for close to 10 years. Born and raised in Albany, Jon moved back to his hometown New York City after spending the early days of his career in the big city and was influenced by the pro bono work of his law firm cohorts in NYC. From the start, he has worked with LASNNY on a variety of cases, including estate planning, legal name change cases (most notably for the transgender community), unemployment insurance, and real estate.
Before earning his bachelor's degree and juris doctor from Cornell University and Albany Law School, respectively, Jon was taught at an early age to give back to the community and endeavors to carry on a family legacy of public service. Jon's father was Mayor of Albany from 1983-1993. When asked about the most fulfilling part of his involvement with LASNNY, Jon notes the thoughtfulness, appreciativeness, and cooperative nature of his clients. "It's the most rewarding part of this experience, getting to work with these clients, not to mention the amazing staff at the LASNNY," he says. And the feeling is mutual, according to Mallory Gibson, Esq., director of LASNNY's PAI program, clients describe Jon as understanding, polite, patient, considerate, and kind. "There's passion in Jon's words and in his actions, and he exemplifies that," says Gibson.
Mallory goes on to describe Jon as always open and excited to educate himself, ready to help out with different legal matters, and to serve as a guide for other attorneys. Working across several counties including Albany, Saratoga, and Rensselaer, Jon contributed almost 80 hours of volunteer time last year alone. When speaking of Jon's dedication, Gibson exuded admiration. "Jon's expertise and dedication to his clients is invaluable, the level of care and service he provides on every case is incredible. It was an easy choice to select Jon for the 2022 LASNNY Distinguished Service award."
In his free time, Jon can be found mostly outdoors, enjoying a hike or bike in and around the Capital District and in the Adirondacks. Some of his favorite spots are Indian Lake and Wells, NY, and any other hidden gems ready to explore in upstate NY.
If you would like to learn more about volunteering with the Private Attorney Involvement program, please contact Mallory Gibson, PAI Director at [email protected] or 518-533-5932.