Tax Problem Solving Day
April 9, 2019 @ 11:00 am

-

5:00 pm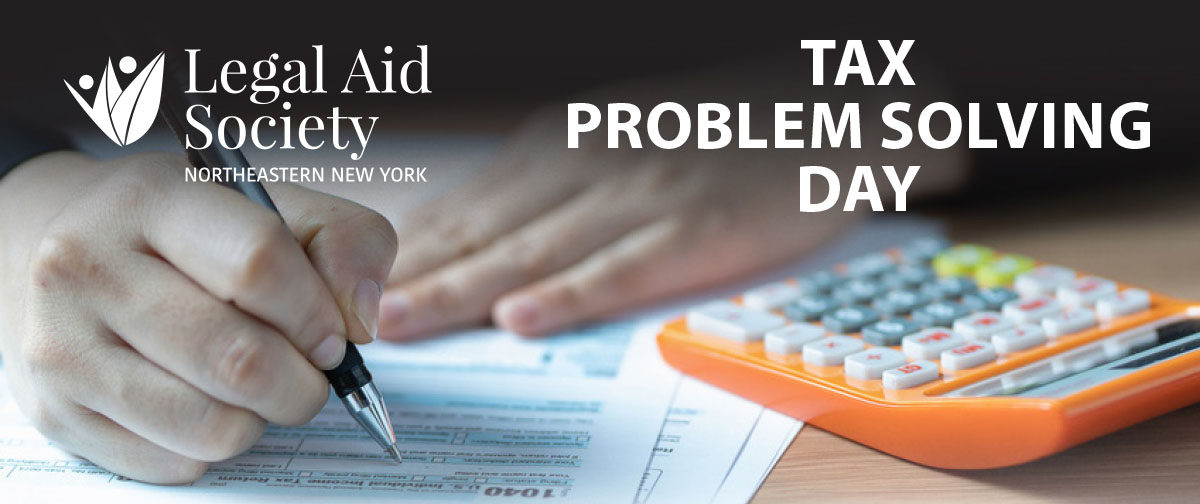 GET FREE HELP WITH YOUR TAXES
Volunteer Income Tax Assistance (VITA)

IRS certified volunteers provide free basic income tax return preparation with electronic filing to qualified individuals.
You may be eligible if you generally make $55,000 or less, have a disability or have difficulty speaking or reading English well
Appointments are required for VITA tax preparation. Please call (518) 462-6765 ext. 395

Legal Aid's Low Income Taxpayer Clinic (LITC)
Taxpayer Advocate Service (TAS)
NYS Office of the Taxpayer Rights Advocate
If your tax problem meets our criteria, we'll assign a case advocate to work with you.
This is a FREE program and refreshments will be provided.
The Taxpayer Advocate Service is an independent organization within the Internal Revenue Service that helps taxpayers and protects taxpayer rights. We help taxpayers whose problems with the IRS are causing financial issues, who've tried but haven't been able to resolve their problems. Best of all, this service is FREE! Learn more about TAS at www.TaxpayerAdvocate.irs.gov.
Although LASNNY's Low Income Taxpayer Clinic receives funding from the IRS, the clinic and its employees and volunteers are not affiliated with the IRS. A taxpayer's decision to utilize services from a LITC will not affect the taxpayer's rights before the IRS. The Low Income Tax Clinic does not generally provide income tax preparation services. For more information about our LITC and other programs at LASNNY, see www.lasnny.org.
Please call LASNNY's LITC at 518-462-6765 ext. 395 if you have questions