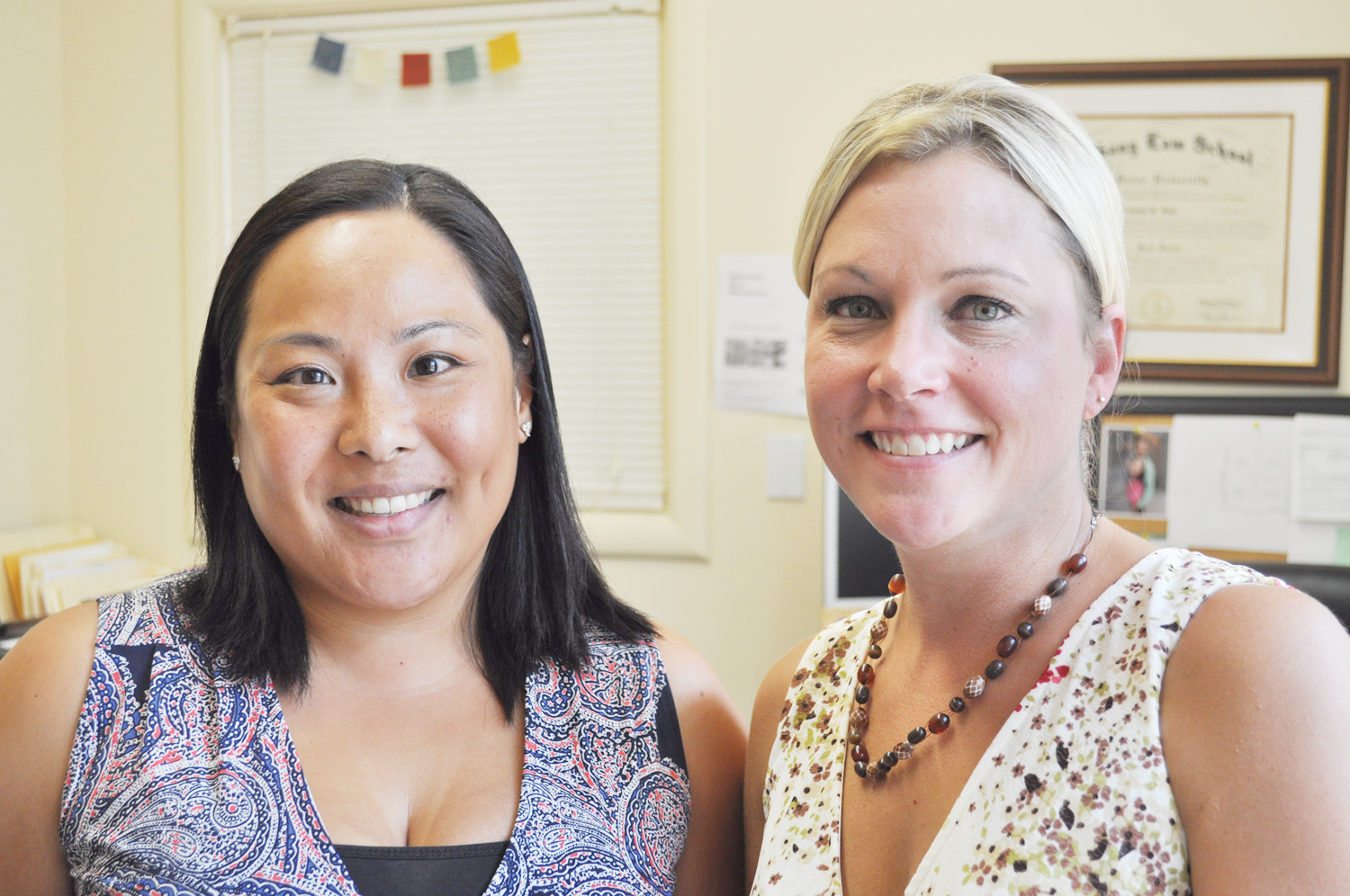 Lorrie Cleavland
Lorrie Cleavland is very happy about a very unhappy event. The ordeal that began with an argument last August settled after 11 months of intense proceedings.
"My husband assaulted me and I had him arrested. I went to Family Court to get emergency custody for my 3 year-old daughter, and the court directed me toward the Legal Aid Society," said Cleavland.
She called the Saratoga office right away and within a day, Joanna Davis called her.
"She was completely comforting to me," Cleavland remembered, noting that just speaking with her was a huge relief. "When I met her, I felt so much better. She is so wonderful, by the way."
The feeling is mutual. "Lorrie is a model client," said Joanna Davis. "She's one of your dream clients who is really cooperative, listens to the advice given her, and asks questions."
The case was really rough on many levels.
Domestic violence is never easy, but Lorrie had her leg broken while her daughter was in her arms. As matters progressed, she faced attacks on her character, too.
The respondent still claims she broke her leg kicking a door, and that she was drunk or abusing prescription drugs – despite medical records that clearly show none of this was true.
"Everybody told me this is going to be a really long hard run and I had no idea how long and hard it was going to be," said Cleavland. "Without the help from LAS and Joanna and the whole team, I don't know if I would have been able to do it. I don't know if I would have just thrown in the towel, and said forget it, I can't do this."
The support was critical both emotionally and financially. Without LASNNY, she could not have afforded a lawyer, but the services she received extended beyond practical necessities.
"She was always trying to make me feel better," Cleavland said of Davis. "Joanna was incredible in court. You walk into court with an abuser, and you try to hold your head up high and it's really hard not to not feel intimidated."
Davis, however, assured her that it was okay to be upset and hold her head up high. "You're better than this," is one of the things Davis said. And, "just think about the outcome."
Keeping her eyes on the prize paid off. Cleavland now has a 5-year stay away Order of Protection, sole legal and sole physical custody, and supervised visitation for Dad. Other problems led to adding on therapeutic visitation to supervised visits, and the father is required to take anger management and parenting courses.
Domestic Violence law is Joanna Davis' passion. While attending Albany Law, Davis participated in the Domestic Violence clinic and that's really where she found her niche. She discovered she liked matrimonial and family law during law school, and the clinic narrowed that interest. Her attraction to this area was so clear that she knew if she went into private practice, she'd have to do a lot of pro bono work to address her calling. She was hired at LASNNY in 2005, before she officially passed the bar.
"We need to do good with our degrees," said Davis. Following that sense of duty has paid off with great job satisfaction.
"The camaraderie between the domestic violence service providers, and the other staff attorneys in the organizations that do domestic violence work is wonderful," said Davis.
October is Domestic Violence Awareness Month, and that community is more poised than usual to give a voice to men and women who experience domestic violence.
"All the power and control is taken away from our clients," said Davis. "It's our job to give that power and control back, so that they get to decide how they want to live their lives."
Lorrie Cleavland tells everyone she can about how Legal Aid eased the stress of her situation. This opportunity to tell her story for the newsletter is another chance to thank Joanna Davis and the agency.
"I'm looking forward to paying it forward, because this is the least I can do," she said.
Note: Brenna Sharp helped on this case, serving for Neglect Proceedings in Family Court.