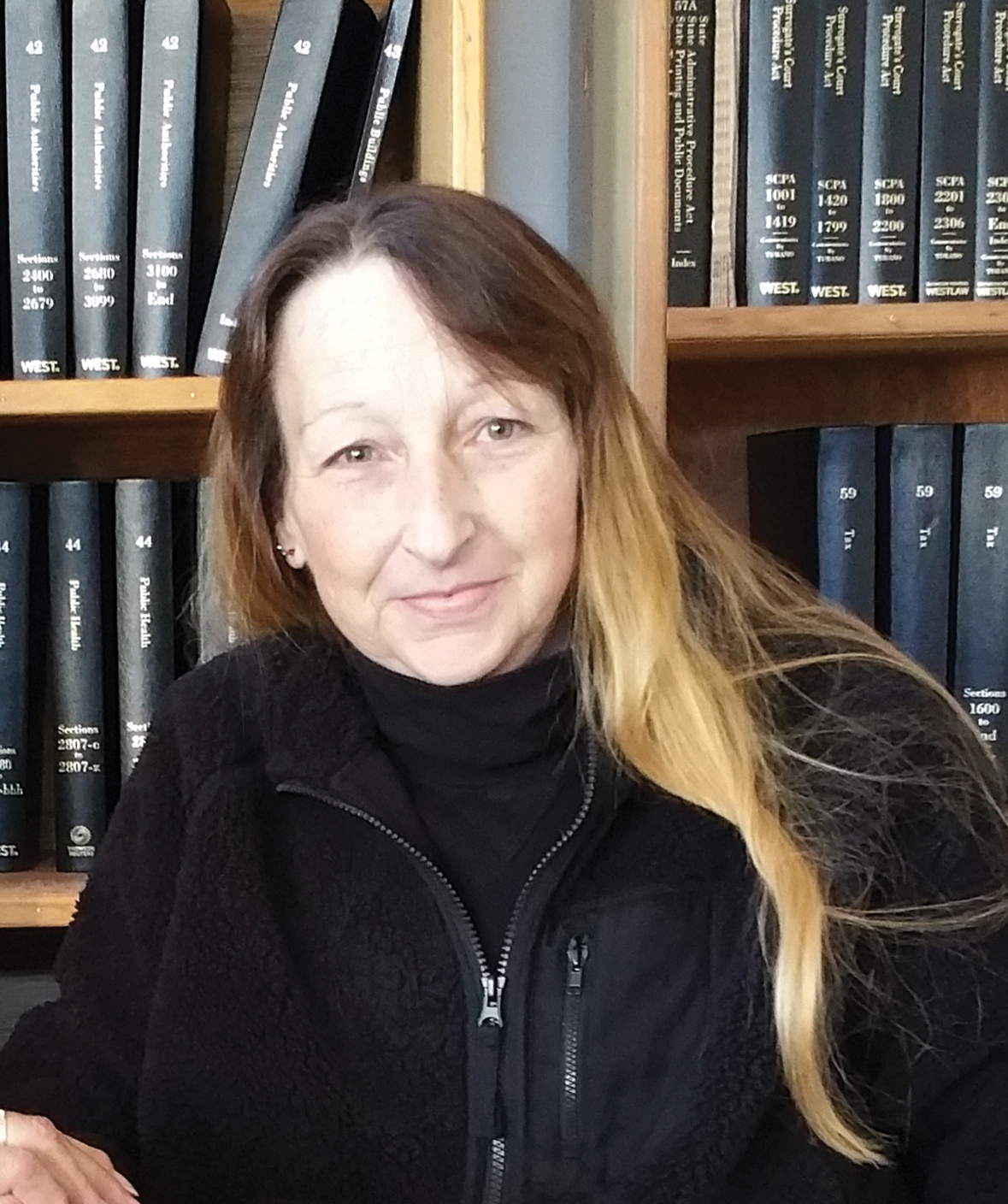 Vera Stokes
Enabling Client to Keep Their Homes
With a degree in business retail and a full-time job as an office manager, Vera Stokes never thought she would be in danger of losing her home. But when this hard-working single mom fell ill, things started to unravel. A few years ago, Vera was diagnosed with breast and stage IV lung cancers. She also suffers from COPD and emphysema and must use supplemental oxygen 90% of the time. Her illnesses eventually left her unable to work and as the family's sole breadwinner, Vera soon fell behind on her mortgage payments. Vera says, "The thing is, I always worked two jobs and was never behind on bills, but after I received the lung cancer diagnosis and had to have a lung removed, I haven't been able to work." She explains, "I got behind on payments and the bank just wouldn't work with me. They wouldn't give me a modification and put me in foreclosure."
In 2013, Vera was running out of options, so she contacted LASNNY for assistance. Dan Alley, the attorney of record, and Theresa Wells, the case's paralegal, began investigating options. "At first, we tried to do loan modifications, says Theresa. "We submitted several loan modification packets on her behalf, but the mortgage company was saying Vera didn't make enough money to support a mortgage." She continues, "We just kept thinking, 'What can we do to help this woman?' " Dan and Theresa also called in help from Friends of the North Country, a home counseling agency. Kelli Duquette, a counselor at Friends of the North Country, joined the case and thought Vera might qualify for a new state program funded by the New York Attorney General's Office. Kelli says, "When MAP (Mortgage Assistance Program) funds became available at the beginning of 2015, we decided to pursue this option for Vera." Kelli continues, "MAP money comes from the Attorney General's Office; his office received the money as a result of complaints filed against the banks and some was directed to housing counselors." LASNNY and Friends of the North Country often work in tandem on cases like Vera's. Kelli explains, "We focus on the paper work, so Dan and Theresa can focus on the legal aspects."
Due to the team's hard work, Vera received $40,000 in MAP funds toward owed arrearages. After those funds were applied, Vera owed a remaining $11,000 on her mortgage. The bank agreed to roll that balance into a loan modification program and now Vera pays a very manageable $353 mortgage per month.
When it comes to foreclosures, homeowners often need help navigating their options and rights. Theresa says, "A lot of times when foreclosures start, mortgage companies don't effect proper service, don't have legal standing to bring a foreclosure action, or do not follow the rules set out for properly foreclosing on a property. If those things happen and if the Client contacts us as soon as they are served with a summons and complaint, then in most cases Dan can file the appropriate answering papers and in most instances get the foreclosures dismissed. That gives our clients a bit of breathing room and gives us the opportunity to look at other options for them."
While Vera admits that things will always be tight financially, she says her mortgage payment is now doable. Her taxes and homeowners insurance are escrowed and the payments are deducted from her bank account automatically, making the process much simpler for Vera. "I don't where I'd be without Theresa, Dan, and Kelli," says Vera. "Kelli really fights to help you. There are so many good things to say about her and LASNNY, that I don't where to begin." Vera continues, "They all worked hard for me and never made me feel any different because of my economic situation."
"Vera is exactly the type of homeowner Legal Aid wants to help. It's wonderful to partner with Friends of the North Country to serve our clients in protecting their homes," said Lillian Moy, LASNNY's Director. Thanks to the joint efforts of LASNNY and Friends of the North Country, Vera was able to stay in her home; something she says she won't ever take for granted.
LASNNY and Friends of the North Country often work in tandem on cases like Vera's.