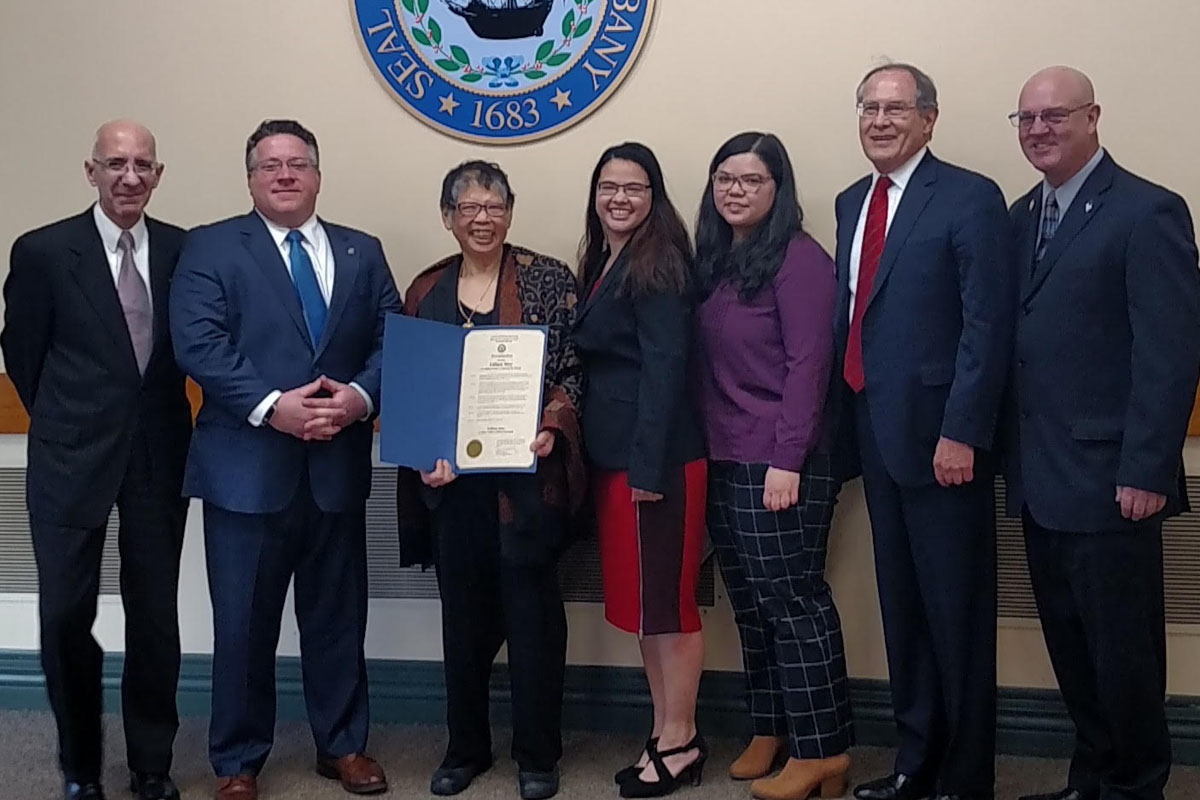 April 3, 2018
A nationally recognized leader, writer, and trainer in the civil legal aid community was honored as Albany County's Citizen of the Month for her dedication and commitment to Albany County. As Executive Director of the Legal Aid Society of Northeastern New York, Lillian Moy serves as a board member for numerous organizations. In 2017, she moderated a Healing Moments Forum, one is a series hosted by the County Executive that involved discussion on the issues faced by refugees, immigration, and diversity. She most recently received the Diversity Trailblazer Award from the New York State Bar Association.
This award presented by County Executive McCoy on Monday, March 26 at 10:30 am in the Cahill room at 112 State Street, Albany and provides a measure of recognition to those who go above and beyond to make our community a better place to live.
Pictured in photo above: Lillian M. Moy with (left to right) Deputy County Executive Phil Calderone, County Executive McCoy, Katie and Maria Moy-Santos, E. Stewart Jones, Jr. and County Clerk Bruce Hidley.