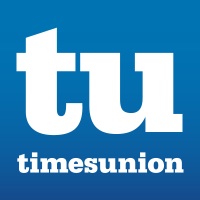 December 30, 2020
William Bardwell is spending his nights at the City Mission of Schenectady shelter, his days walking the frozen streets, as he waits for his $1,200 stimulus check to arrive, eight months late.
Bardwell, 43, was an environmental field technician, until he was laid off in March due to the pandemic, he said. Then his house was vandalized —windows and doors smashed — so severely that it was no longer up to code to live in. But Bardwell can't afford to fix it.
"I'm on bad times right now," Bardwell said Thursday. "The money they put out federally, saying they want to help everybody — I never got mine."
In April, Congress decided to award most Americans a $1,200 direct payment to help them weather the pandemic, business closures and an economic recession. The IRS has made approximately 160 million economic impact payments, and millions of people received checks within weeks of the legislation passing.