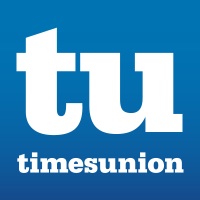 February 21, 2022
Few evictions have been carried out in some of the Capital Region's most populous areas since the suspension of the state's moratorium, according to recent data.
After the law protecting tenants who had experienced financial hardship during the COVID-19 pandemic expired on Jan. 15, residents in 39 households were displaced from their residences in Albany.
The same happened to 14 in Saratoga County and 30 in Schenectady County. In Rensselaer County, 13 residential households were served notices. All the data is kept by local sheriff's offices, which has the responsibility of enforcing evictions.
Yet, those numbers are unlikely to reflect the avalanche of evictions that may still come, said Robert Romaker, managing attorney for Legal Aid Society of Northeastern New York; he called the data, "a pretty minuscule percentage of the cases that are actually in the pipeline."
The recent data from the New York State Unified Court system could be foreshadowing an impending crisis. Approximately 471 eviction cases have been filed in Albany County from the start of the year through Feb. 14.