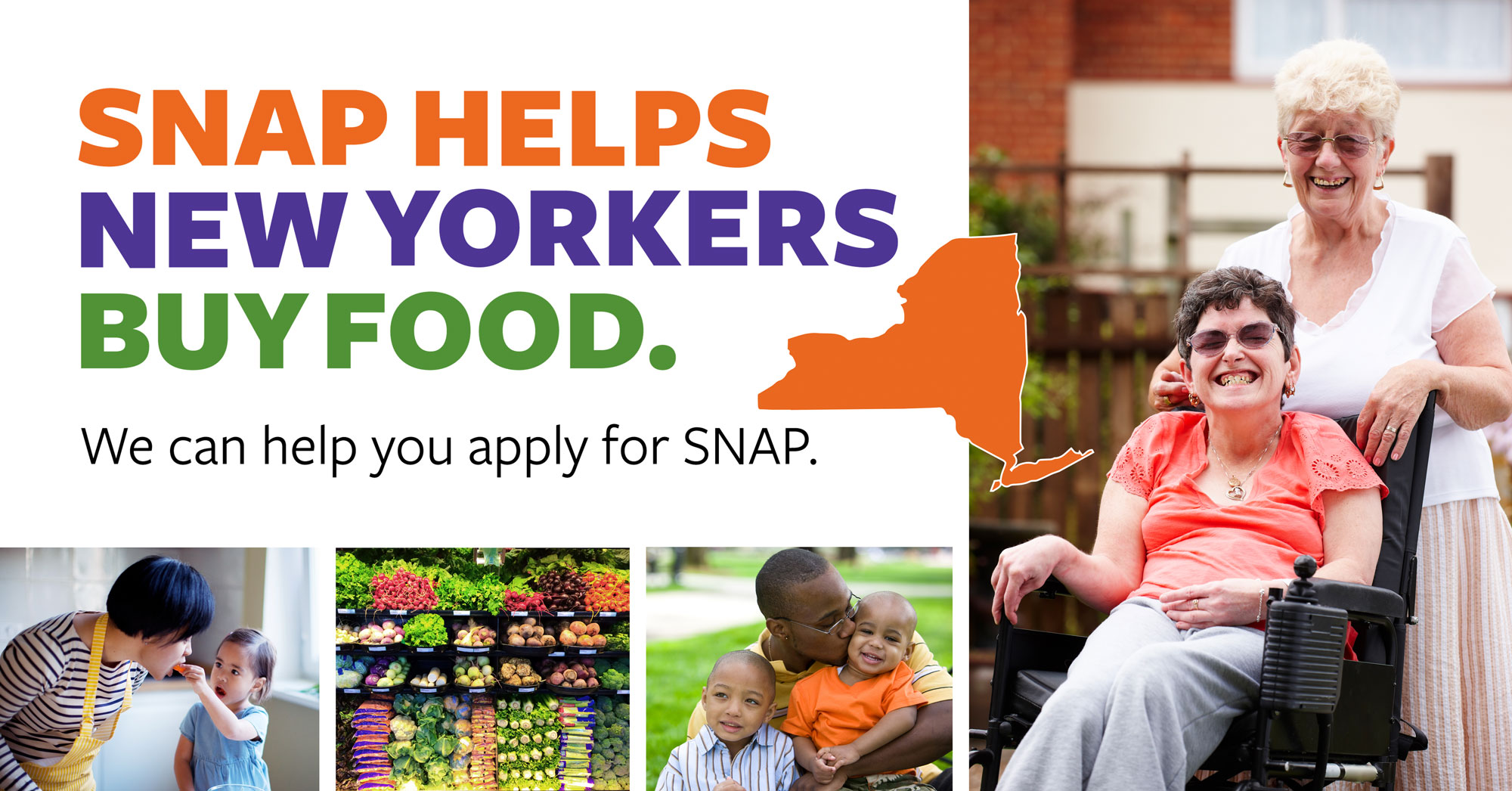 March 22, 2022
SNAP provides monthly benefits that you can use to buy food at grocery stores and farmers markets. SNAP helps millions of New Yorkers put food on their tables.
The Nutrition Outreach and Education Program (NOEP) can tell you if you may be eligible for SNAP. We can also help you complete and submit your application.
For more information about NOEP and SNAP please visit https://www.lasnny.org/2016/08/27/nutrition-outreach-education-project/
Contact us today. It is free and confidential.
Contact LASNNY's NOEP today!
Call our Legal Line at 833-628-0087 or contact your county's NOEP directly:
Albany County: (518) 462-6765 ext. 327
Clinton County: (518) 563-4022 ext. 112
Fulton County: (518) 842-9466 ext. 227
Montgomery County: (518) 842-9466 ext. 225
Saratoga County: (518) 587-5188 ext. 412
Washington County: (518) 587-5188 ext. 408
In other counties, Use Hunger Solutions New York's search tool to find a NOEP Coordinator near you – hungersolutionsny.org/find-a-noep/