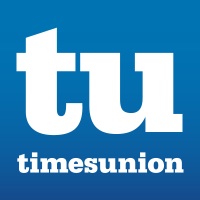 April 26, 2022
A red-hot housing market combined with the pressure of holdover evictions from the state's moratorium during the pandemic is putting pressure on lower-income tenants across the city, leaving some at risk of becoming homeless.
And the city isn't the only place facing a crunch of rising rents with a lack of affordable housing options.
In a recent legal filing, Legal Aid, a nonprofit legal advocacy group, estimated that in the Capital Region, 76 percent of low-income tenants pay more than 30 percent of their income toward rent.
"Low-income tenants facing holdovers are in dire straits — pressured to leave their homes because their landlord is selling their property but having absolutely nowhere else to move. Whatever little rental units are available are being put on the market at historically high rents, which most of our clients cannot afford," an attorney for the nonprofit argued.
Two properties in the city illustrate some of the burdens low-income renters face.
The apartment complex formerly known as Bleecker Terrace on the edge of the city's West Hill neighborhood is one rental property where rents are rising well above inflation.
The 279-unit complex, now known as Capitol Crossings, was sold in March for $17.1 million, nearly $5 million more than when it was previously sold in July 2021, according to the Albany Business Review.
One-bedroom apartments there previously rented for less than $800, according to reviews online. Under the new management, one-bedroom apartments go for roughly $1,200 and three bedrooms for $1,800, according to online rental sites.