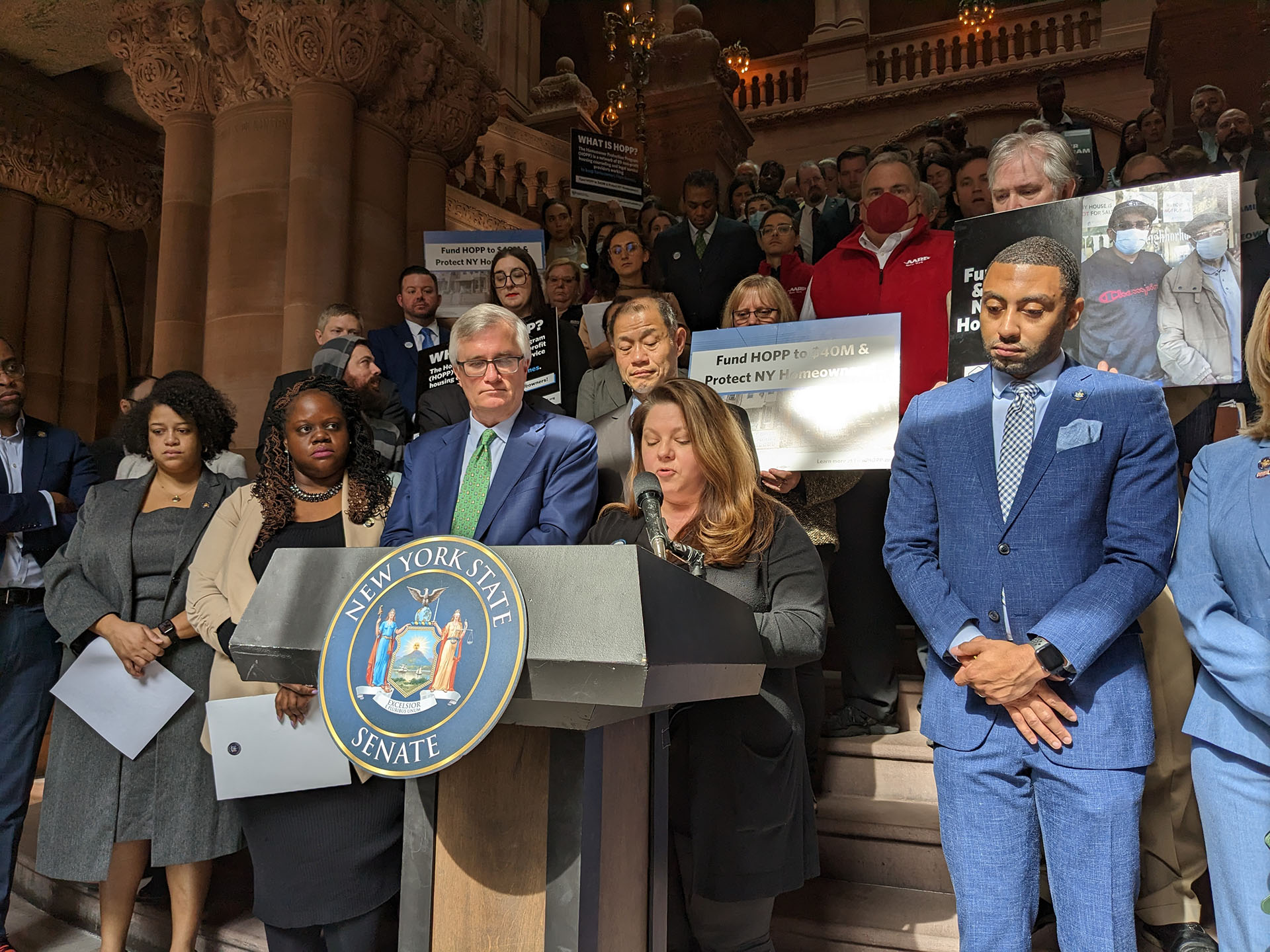 March 29, 2023
As the state budget is negotiated in Albany, New Yorkers are rallying for what they call a critical program left out of Gov. Kathy Hochul's $227 billion budget plan.
It's called the Homeowners Protection Program (HOPP), and it assists more than 15,000 homeowners that find themselves in distress every year.
"As of today, 350,000 New York families are behind on their mortgage payments and at risk of foreclosure," said attorney Marlene Morales of the Legal Aid Society of Northeastern New York. "New York State must ensure that the HOPP network will be there to provide help."
LASNNY client Melessa Anderson spoke directly to why HOPP is essential. Fifteen years ago she bought a home in Schenectady after landing a new job. "In 2012, I brought my newborn twins to that house," she said. "They took their first steps, said their first words there, learned to ride bikes in the driveway, and we planted a vegetable garden in the back."
Several years ago, Anderson's employer downsized, forcing her to take another job, which didn't pay as much. The home where all her memories were made went into limbo.
"I was forced to file for bankruptcy," Anderson said. "Unfortunately, this did not solve all of my financial problems."
Enter HOPP. Over the course of three years, a network of legal services helped Anderson modify her mortgage payment, secure a new interest rate, and she was able to secure a higher paying job.
"I can breathe easy for the first time in a long time because our home is safe," she said.
To see the full story – https://spectrumlocalnews.com/nys/central-ny/news/2023/03/22/lawmakers-join-rally-to-call-for-funding-to-protect-homeowners