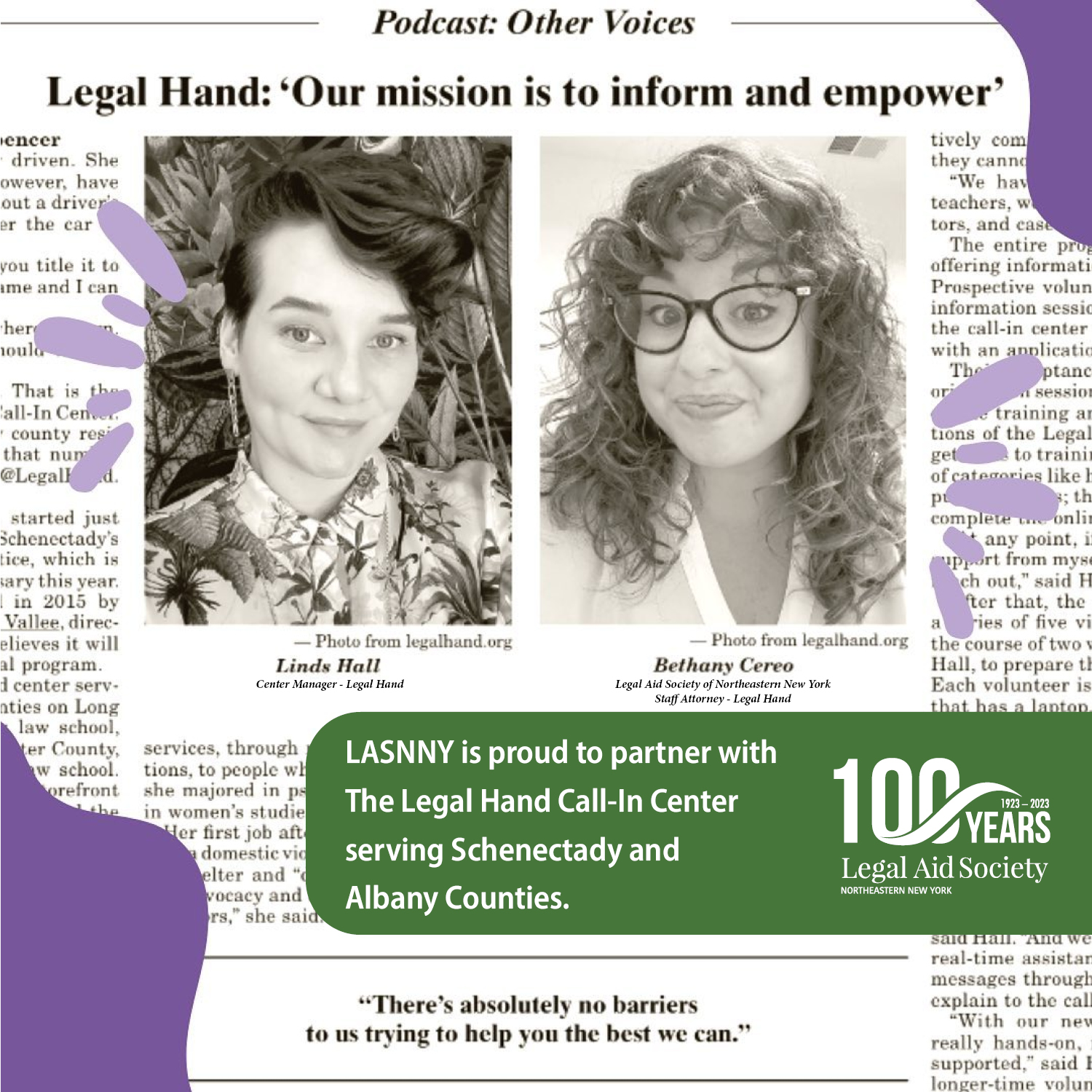 February 16, 2023
At Legal Hand, trained non-lawyer community volunteers provide free legal information, assistance, and referrals to help you resolve issues that affect your life. Providing legal information in areas like employment, housing, family, immigration, domestic violence, and benefits, and preventing problems from turning into legal cases.
Bethany Cereo [LASNNY Staff Attorney working with Legal Hand) knows firsthand the difference it makes in the courtroom for a survivor to have an informed attorney to help. While her work at Legal Hand is a break from the more tumultuous nature of domestic-violence advocacy in the courtroom, Cereo said, "I'm still doing the work that's important to me, which is access to justice but in a slightly different way."
Since the Legal Hand Call-In Center started in January of 2022, it has reached more than 5,500 people and provided direct one-on-one services to more than 700 people, which works out to an average of about 60 people per month.
Read more on the Altamont Enterprise website.