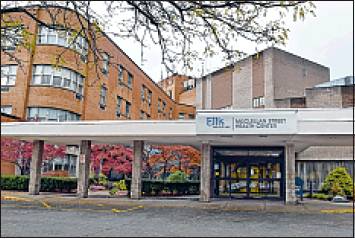 September 10, 2019
The state Attorney General's Office is backing efforts to remove the trustees of the troubled St. Clare's Hospital pension fund, which has reduced or eliminated benefits to more than 1,100 former employees of the defunct Schenectady hospital.
In court filings this week, the agency — acting in its capacity as a watchdog over nonprofits within the state — supported efforts by three of the pensioners to be granted a seat at the legal proceedings to dissolve the hospital's successor entity, the St. Clare's Corporation, as well as to change control of the pension fund.
In the filing Tuesday in State Supreme Court, Schenectady County, the chief of the Attorney General's Charities Bureau also raises multiple questions about the long chain of events that led to the pension crisis, and indicates the corporation has provided zero access to witnesses and less than complete access to documentation as he looks into the situation.