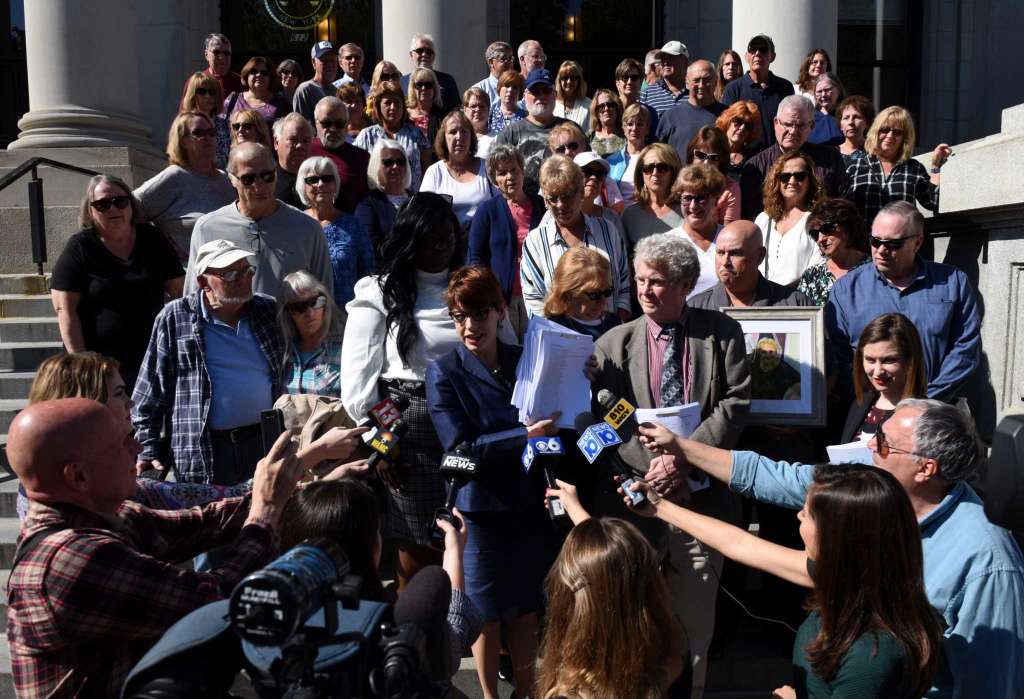 September 10, 2019
Former St. Clare's Hospital workers have turned their anger over the loss of their pension benefits toward the Roman Catholic Diocese of Albany, which purchased the land where the hospital was built in the 1940s.
With help from the Legal Aid Society of Northeastern New York, the AARP Foundation and others, about 100 St. Clare's pensioners filed a lawsuit on Tuesday against the Diocese of Albany and the board that oversaw the pension plan, which was terminated last November in the face of a $35.5 million shortfall.
The lawsuit puts the blame for the collapse of the pension plan — which led to the reduction of payments to the oldest retirees and the elimination of all benefits for others — upon the Catholic Church, which until now has distanced itself from the crisis. Bishop Edward Scharfenberger sits on the board that oversaw the pension's operations and was allowed to appoint four other board members, giving the diocese the power over "all major decisions" impacting the pension plan, the suit states.
Read more on the Times Union website
More coverage