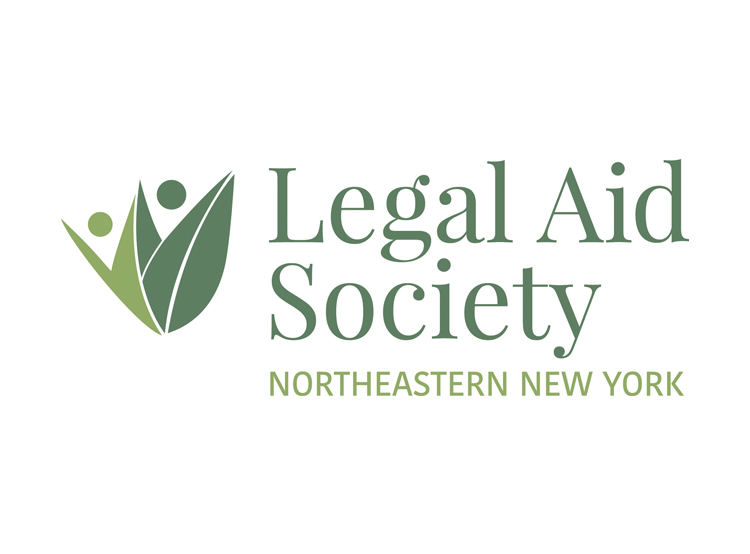 June 15, 2020
Every day brings stark news of how the coronavirus pandemic has worsened hunger in New York State. Because hunger will remain a challenge throughout the economic downturn, and increased effort needs to continue to enroll people in the Supplemental Nutrition Assistance Program (SNAP). New York's Nutrition Outreach and Education Program (NOEP) provides free, confidential  services to help people learn about and apply for SNAP benefits. The Legal Aid Society of Northeastern New York (LASNNY) works with SNAP and NOEP to service its clients, and New Yorkers are at risk due to the non-renewal of NYS contracts for SNAP outreach and application assistance through NOEP.
With unemployment skyrocketing, more people than ever will need to enroll in SNAP. NOEP services are integral in helping newly unemployed people successfully apply for SNAP, and requests for NOEP services have been increasing since the pandemic began, and are needed now more than ever. NOEP services across New York State are at risk and are currently scheduled to end on June 30th. LASNNY's NOEP contract with Hunger Solutions NY serves six counties: Albany, Clinton, Fulton, Montgomery, Saratoga and Washington counties.
NOEP focuses on helping vulnerable populations such as low-income families, seniors, and people with disabilities, veterans, immigrant families, clients with Limited English Proficiency (LEP), and other underserved communities. NOEP Coordinators can tell you if you are potentially eligible for SNAP, answer your questions, and help you complete and submit your application. It is free and confidential.
Recent cases of LASNNY NOEP assistance include:
A 54-year-old disabled woman who was having difficulty navigating forms and contacting the Department of Social Services. Extra care was taken by a NOEP representative to make sure the proper documents were gathered before the client's case was closed.
A 51-year-old woman who was in end-stage renal failure was down to her last $100 and was in emergency need of nutritious food. Also, being immunocompromised, she didn't feel comfortable physically going to the appropriate office. NOEP representatives helped this client to obtain immediate assistance and SNAP.
While A NOEP representative was making a home visit to assist an 86 year, old widow gather documents to apply for SNAP after her husband died suddenly. The NOEP advocate also discovered that her home was in foreclosure. She hadn't been receiving her social security checks. So in addition to helping the client receive her SNAP benefits, foreclosure proceedings were halted, and she was receiving the proper payments that she was due after the death of her husband.
SNAP provides monthly benefits to spend at local grocery stores and farmers' markets. People, especially those in vulnerable populations, may also use SNAP to shop for food online and have groceries delivered or picked up, to keep themselves safe during the pandemic.
When people go grocery shopping, they stimulate and support the economy. Every dollar in new SNAP benefits spent when the economy is weak, and unemployment elevated would increase the gross domestic product by as much as $1.80 for every new dollar in SNAP benefits during a recession. (USDA)
"NOEP keeps the most vulnerable New Yorkers fed". said Deanne Grimaldi, LASNNY, Director of Development and Communications. "We hope that the Governor will release funding for NOEP. NOEP funding is a priority to meet people's basic needs, and to stimulate the economy during and after the pandemic."