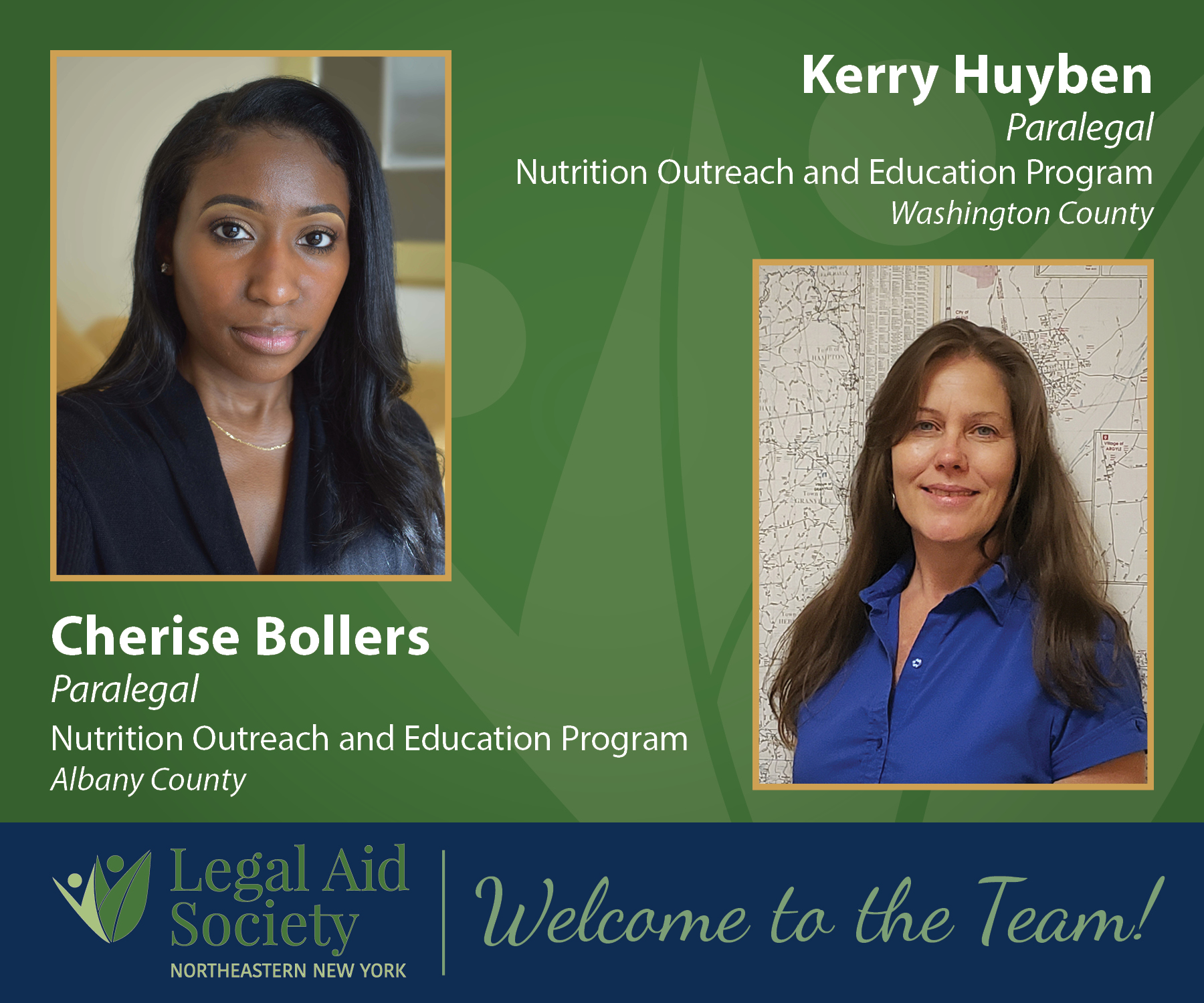 June 4, 2021
Welcome Cherise Bollers and Kerry Huyben to the LASNNY team!!
Cherise Bollers works in the Nutrition Outreach and Education Program (NOEP) as a Paralegal in Albany County. Cherise has a Bachelors in Graphic Design, an undergraduate in Digital Marketing and now pursuing a graduate certificate in Organizational Communication. Cherise previously worked for the Capital District Center for Independence as a Healthy Living Coordinator and encouraged individuals with disabilities to achieve Independence through selfcare practices. Cherise continues to use her creativity and passion to enhance the lives of those with unique circumstances. She enjoys cooking, baking, spending time with family and her two energetic yorkies.
Kerry Huyben is the Nutritional Outreach and Education Program (NOEP) Coordinator for Washington county. Kerry earned her A.A.S in Paralegal studies at Schenectady County Community College. Prior to LASNNY Kerry worked in bankruptcy and personal injury law. Kerry lives in Ballston Spa with her husband, two dogs, a cat and various chickens, fish and bees.
To learn more about LASNNY's NOEP program go to https://www.lasnny.org/2016/08/27/nutrition-outreach-education-project/