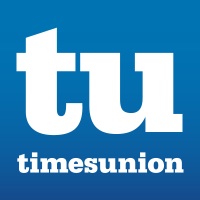 December 29, 2022
The Albany County Legislature approved a $160,000 budget transfer earlier this month as part of an eviction prevention partnership between the city of Albany and the county.
The money will go toward a $320,000 pilot program, including a $100,000 contribution from the city, meant to help tenants facing eviction in Albany.
The county's resolution approving the transfer passed 24-9, with all nine Republican members opposing it.
The city and county partners involved in the process still need to secure the third portion of the funding under the plan proposed by city and county officials.
The $320,000 figure also assumed a $60,000 contribution from CARES of NY, a nonprofit dedicated to ending homelessness. The group received $1,975,266 in American Rescue Plan funding from the city earlier this year.
The nonprofit has not awarded that money to the program yet. Instead, it plans to open up its funding to a competitive bidding process in January.
The money from the program will be used for attorneys at the Legal Aid Society of Northeastern New York; an eviction intervention specialist to connect tenants with available resources through United Tenants Association; and to aid Albany Law School in efforts to train court advocates and represent select tenants.