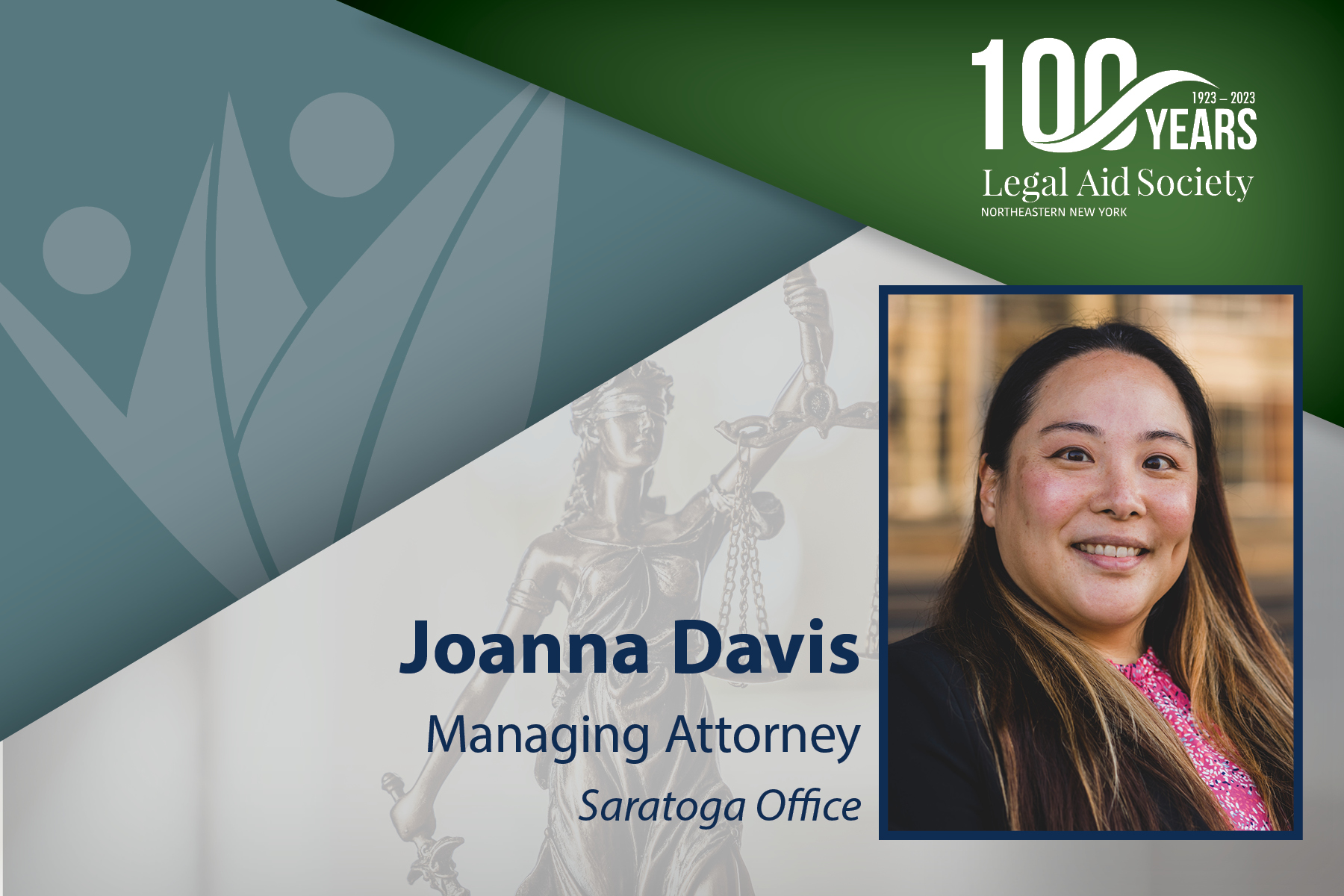 January 6, 2023
Congratulations to Joanna Davis, Esq. on her promotion to Managing Attorney in our Saratoga Springs Office. We are grateful for your commitment to excellence, passion for achieving justice, and ability to lead and mentor others.
Joanna S. Davis, Esq., is a Managing Attorney with the Legal Aid Society of NENY, Inc., in their Saratoga Springs office, overseeing the programs domestic violence/family law programs. Prior to becoming a Managing Attorney, Joanna was a Senior Attorney representing victims of domestic violence in Family and Supreme Courts, in Saratoga, Warren, and Washington Counties for the past 17 years.
Joanna has previously coordinated the Saratoga County Domestic Violence Task Force from 2006-2011, whose members included the Saratoga County District Attorney's Office, Saratoga County Public Defender's Office, Saratoga County Department of Social Services, local police, Wellspring and Mechanicville Area Domestic Violence Project.
Joanna lives with her husband and furbabies in Moreau, New York. She enjoys Crossfit and coaching volleyball for South Glens Falls Central School District and ADK Club Volleyball in her free time. Joanna received her J.D. from Albany Law School , and her BA from SUNY Geneseo.